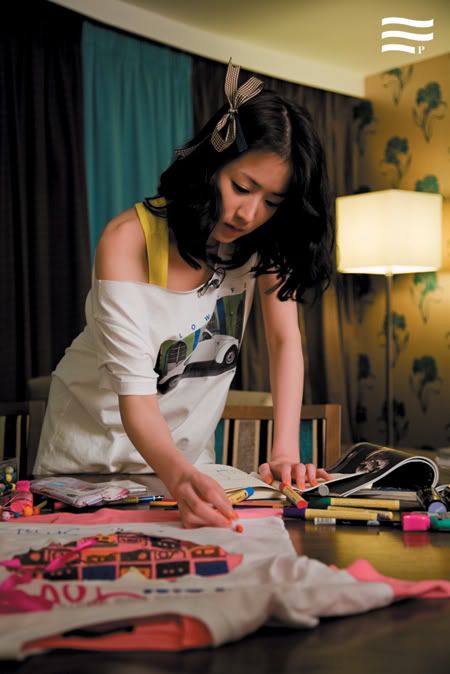 Choi Jung Won pretty as a picture – diligently does her homework
Korean actress Choi Jung Won (Kingdom of the Wind) is currently in the fashion city of Antwerp, Belgium living her childhood dream.

Korean cable TV program Olive will record Choi Jung Won's at one of Belgium's School of Art where she will study fashion design for 2 weeks. The program is part of an ongoing campaign by Olive TV to feature the arts and life in different cultures.
Choi will study under the tutelage of world famous Belgian fashion designer Walter Van Beirendonck.
The program will be aired on Olive TV in the first week of June 2009.
If this turns out well, i could wear it on my next red carpet outing.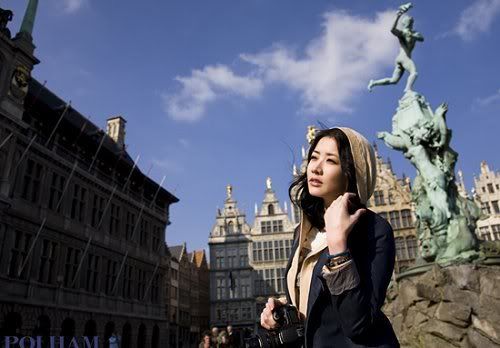 It's not all work for the lovely Ms Choi..she gets to soak in the sights in Antwerp too!
Source: Newsen
Other European escapades:
Kim Ha Neul's Travel Diary in Italy
Hyun Bin in Europe
The Lovely Song Hye-kyo