BOYS BEFORE FLOWERS: BEHIND THE SCENES STILLS

Gu Jun-pyo (Lee Min-ho): Omo – are all my curls still in place?
Geum Jan-di on her boyfriend Gu Jun-pyo (when asked what kind of girl he likes):
"He's so busy thinking about his own style that I'd bet he wouldn't even remember what the girl wears."
In this entry, we bring you drama stills from Boys Before Flowers. For those who have seen the drama, you would notice that although the stills look like scenes from the drama, they actually don't appear in the drama itself. These are off screen shots of the cast in-between takes.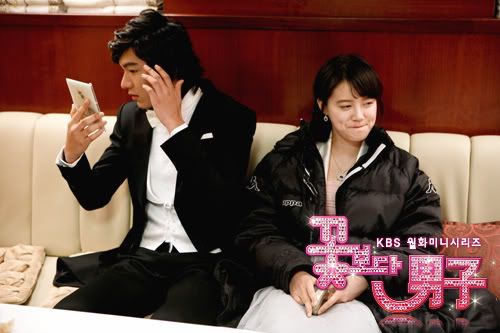 Geum Jan-di (Gu Hye-sun): Gosh he's STILL at it. When is he going to talk to me!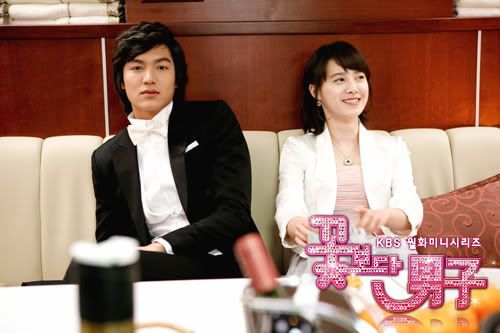 Gu Jun-pyo: Okay, i'm done checking myself out…
which scene are we shooting again?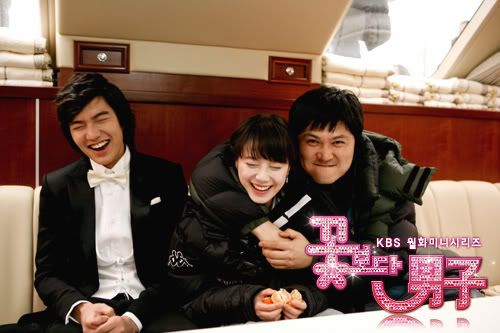 Crew member comes to break the tension
Okay, now we just wait till the boat gets into deeper waters…
Jun-pyo kills time by wandering about on the boat
I seriously don't know what they are doing here
Now we know why he needed to fix his hair!
Ji-hoo (Kim Hyun-joong) & Jan-di keeping warm
while shooting a scene by the stream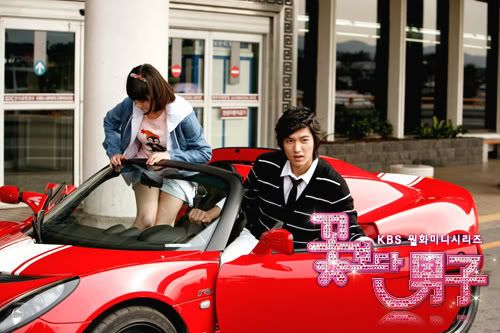 Hello Jandi-ya, why are you climbing out of the car when the DOOR'S open?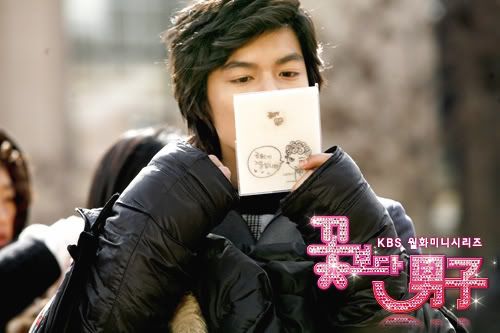 Jun-pyo's hobby is staring at himself & feels handicapped without his trusty
pocket mirror
(btw…the mirror has a cartoon of him at the back – so cute)

Thanks for viewing. Peace!
PS: Please don't hotlink the images. Thanks!
Comments
comments