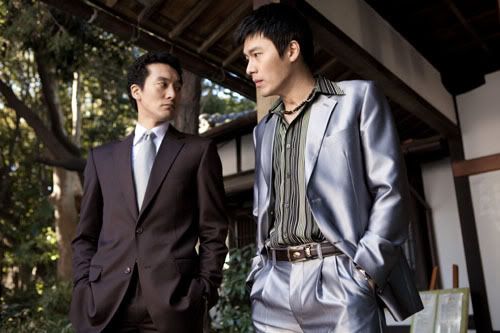 Chingoos: Kim Min-joon & Hyun Bin
Is anyone out there missin' Hyun Bin? Let's take a look at his next project.
Leading man Hyun Bin (The World They Lived In, My Lovely Sam-soon) is moving away from his poster boy image and is sporting a short crop. He will be staring in a drama remake of the box office smash movie Friend (2001). The drama will be called Friend, Our Legend (친구, 우리들의 전설) and is directed by Kwak Kyung Taek (who directed the movie as well). This will be one of those full pre-production dramas where all the episodes are shot before the drama starts airing.

So far, 80% of the drama has been shot. The production company, ZinInSa Films claims that shooting and editing of the drama is done with the use of efficient systems and so far, shooting has gone smoothly.
Hyun Bin & Kim Min-joon are happy that production of

Friend, Our Legend
has so far been smooth sailing
Hyun Bin, Kim Min-joon, Seo Do-young and Wang Ji-hye star in the drama and it is filmed in Busan. The drama is based in the 1970's to 1980's and discloses the lives of four friends as they grow up in Busan. You will share their tears and laughter. FOUR FRIENDS? This makes me think of our Boys Before Flowers F4. Well, in this case it will definitely be a grittier, more down to earth and darker F4 as they go tough life in the port city of Busan.
I have not seen the original movie Friend (2001) on which this drama is based on. But it is an influential movie, and one of Korea's top grossing movies ever made. One movie reviewer described it as a semi-autobiographical tale of friendship and it is a beautiful and nostalgic film. Staring in the movie is top hallyu actor Jang Dong-gun.
Kwak Kyung Taek also directed Typhoon (2005) and A Love (2007).
The drama Friend, Our Legend is scheduled to air on MBC in July 2009.
Hyun Bin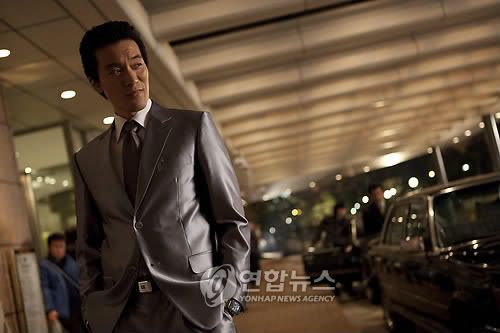 Kim Min-joon
Seo Do-young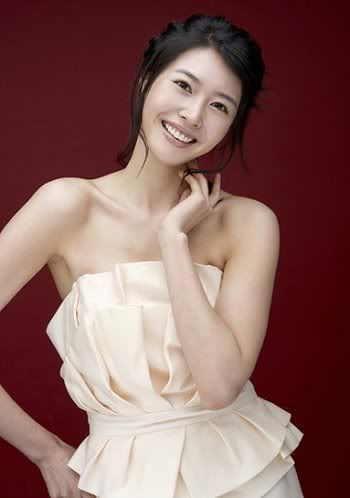 Wang Ji-hye
Sources: Asia Economy Korea, Dramabeans