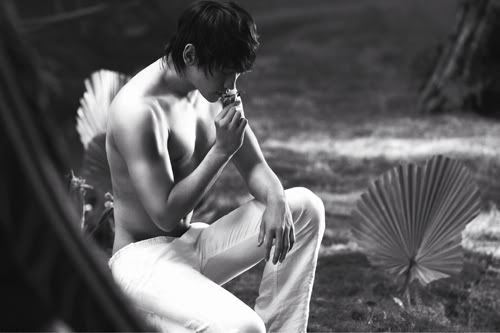 Rain decides to do away with his Six to Five clothes and goes back to nature
World Star Rain (Jung Ji-hoon) is the face and body of Korea's new cosmetics brand Nature Republic.
Rain shows off his famous body in a series of black and white photos for Nature Republic's website.
What is the brand's philosophy? It says on the Nature Republic website:
"Nature Republic", based on Mother nature's law, is a new cosmetic brand, created by combining both state-of-the-art technology as well as natural substances of the utmost quality.
My abs are not photoshopped…it's all natural I tell you…
The arty pictures were shot in Brisbane, Australia with the forest as an amazing backdrop. Rain, bare chest and feet walks through the serene forest, becomes one with nature.
This is the first of a series of ads and CF that Rain will be doing for Nature Republic (네이처 리퍼블릭). He has inked a two year contract with the cosmetics brand for a cool 1.5 billion won. Kaching!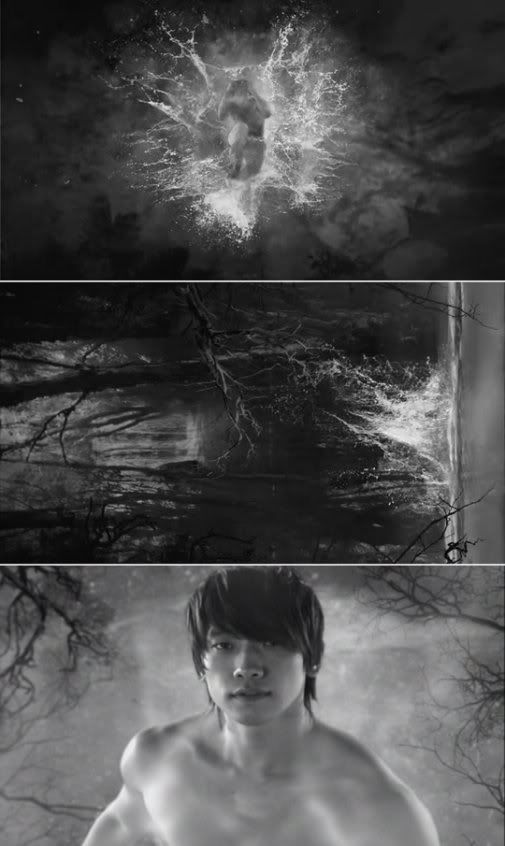 If he were green, Rain would look like the incredible Hulk in that last pic

Nature Republic opened its first store in Myeongdong, Seoul in March 2009. By middle of the year, 100 stores will be in operation and the goal is to open 300 stores by end of the year. A very aggressive plan I would say.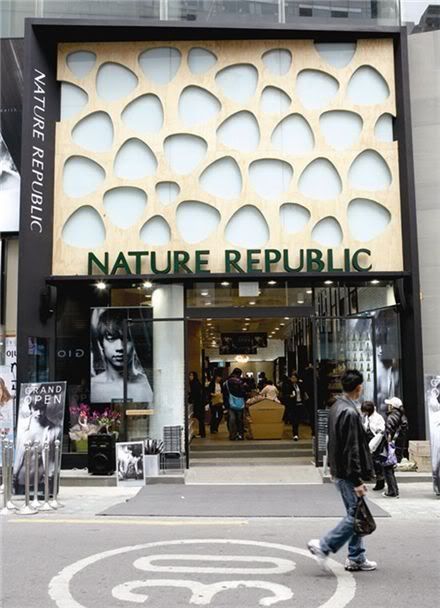 The first Nature Republic store in Myeongdong, Seoul

Source: Newsen, Asia Economy Korea