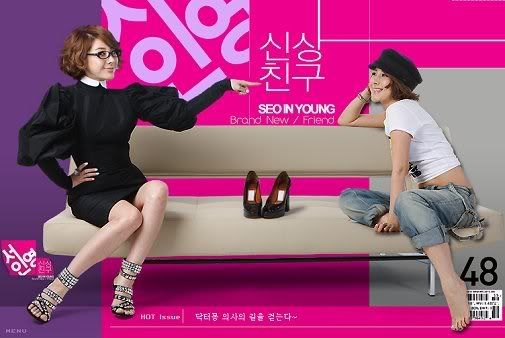 Seo In Young is looking for a like-minded person whom she can call her best friend
Seo In Young (26) makes a come back in a reality show much like Paris Hilton's My New Best Friend Forever.
Seo's new reality show is called Seo In-young's Brand New Friend (서인영의 신상 친구), a follow-up to Seo In-young in KAIST (her previous reality show where she became a student at Korea Advanced Institute of Science & Technology)
Seo talks about her new show saying, "I decided to come back to a reality program because I thought making a friend is a form of adventure in an age where it is so difficult to find someone you can fully trust."
The show started on May 14 on Korea's cable channel M.net. Twelve hopefuls will be given tasks and one unfortunate soul will be eliminated each week. The last survivor will become Seo's best friend.
A total of 5,000 people applied to be part of the show. Seo reasons that many of the applicants want to become celebrities themselves and isn't really that keen on becoming her best friend. She says, "Many people try to befriend you based on your background, rather than taking you as you are. That's especially true among celebrities. In the show, I will try to find someone who can really understand and like me."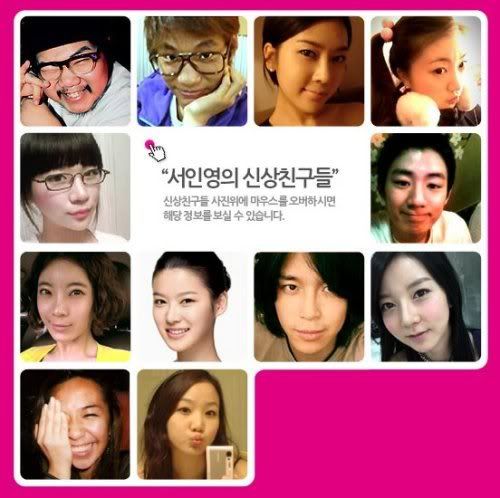 The 12 candidates…which one will become Seo In Young's BFF?

Source: The Chosun Ilbo
Also check out:
Seo In-young visits plastic surgeon – again?
MANGO opens flagship store in Seoul
Seo In-young sends greetings from New York! ♥
Seo In-young packs her bags for America
Seo In Young attends DVF fashion show
Comments
comments