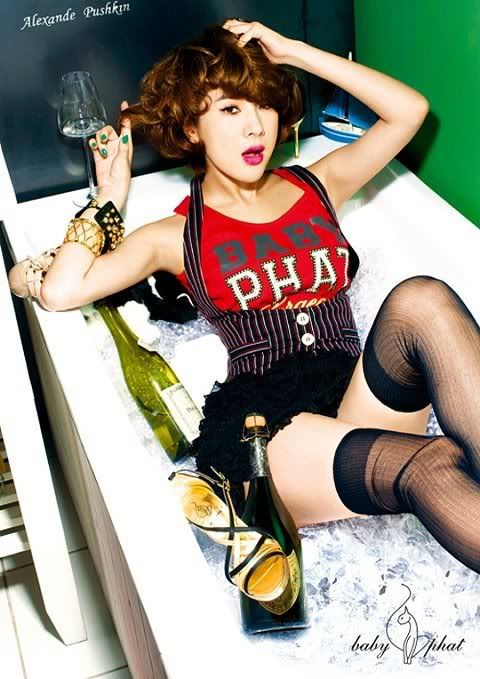 Ever since i heard that Seo In-young would model for Baby Phat (베이비팻), i was looking foward to see the photos from the shoot. And so it has been released!
Former supermodel, mom and fashion mogul Kimora Lee Simmons will be bringing her fashion label Baby Phat to South Korea. She has chosen Jewelry's Seo In-young and Park Jung-ah as models to express her brands youthful, energetic style. The first of these advertising shoots was held at the end of May.

Both Seo In-young and Park Jung-ah were selected for Baby Phat's Summer 2009 ads because they exude a sexy and intelligent image. Seo and Park will model Baby Phat clothes, bags and shoes in the ad campaign. The clothes and style is targetted to women in the mid-20s. The very wealthy and glamourous Kimora Lee Simmons in the United States is said to be very satisfied with the ads.
Baby Phat will open its first boutique in Apgujung (Seoul's Rodeo Drive) in June.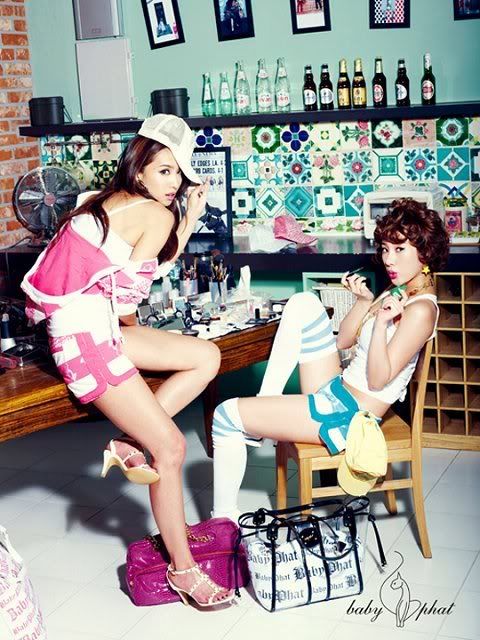 Park Jung-ah and Seo In-young has that fresh sexy look suitable for Baby Phat

Love it that her lipstick shade matches her necklace!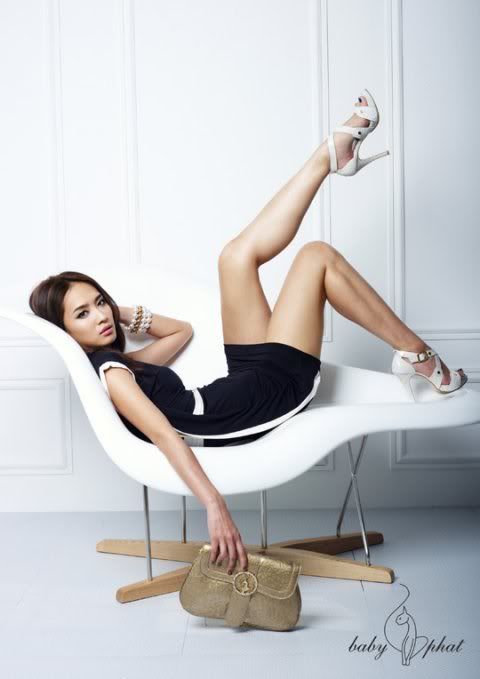 Park showing off Baby Phat clothes, shoes, purse and accessories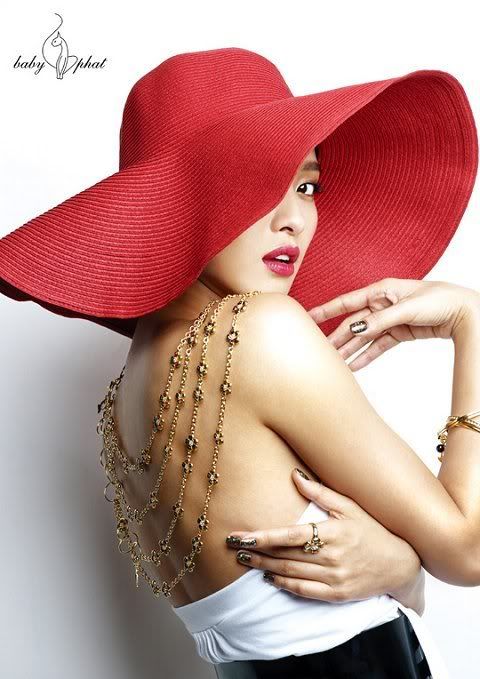 Jewelry lady
Sources: OK Fashion, Segye Sports

Gimme more fashion news please…
Comments
comments