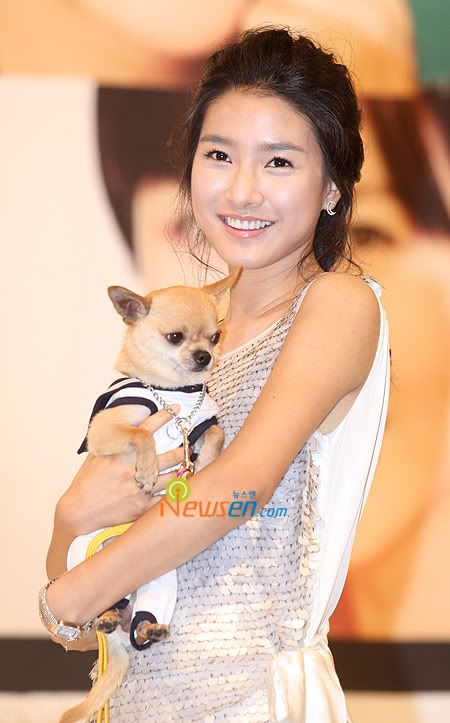 Kim So Eun shows off her skinny arms and
Sanggu the chinhuahua at the press conference
After watching her in a supporting role as Gaeul in Boys Before Flowers, i know many are anxiously waiting to see Kim So-eun in another drama. Fans of the young lass (she just enrolled into university, but is currently on a study break due to filming this drama) won't have to wait long as her new drama will be aired on KBS World soon!

The new KBS2 television drama The Man Who Can't Get Married, staring Ji Jin-hee, Uhm Jung-hwa, Yang Jung-an and Kim So-eun held a press conference at 2pm, June 9th at Seoul's Imperial Palace Hotel.
The drama is a romantic comedy based on the popular Japanese drama Kekkon Dekinai Otoko which aired in 2006. The Man Who Can't Get Married will start airing on June 15, after The Slingshot (Story of a Man) ends its run (in South Korea that is).

Cast of The Man Who Can't Get Married & the director

Ji Jin-hi and Uhm Jung-hwa striking a pose for the camera