Partners on parade

: The cast of KBS drama Partner
Get ready for the new courtroom drama on KBS 2TV called Partner (파트너). The production press conference was held at Imperial Palace Hotel in Seoul on June, 19 at 2pm.
The law drama stars Kim Hyun-joo (Pretty In-soon), Lee Dong-wook (My Girl), Honey Lee (former Miss Korea-Universe) and Choi Chul-ho. The drama premieres on June 24 in South Korea, taking over the Weds/Thurs slot vacated by Accidental Couple.

Fans will be happy to see Lee Dong-wook onscreen again!
Kim Hyun-joo was
last seen in Boys Before Flowers (as Gu Jun-pyo's sister)
Beauty queen / model / CF star turn actress.
This is Honey's first role in a drama.
Of course there will be romance in the laywer drama. Who's going to end up with who? Here's a sneak peak.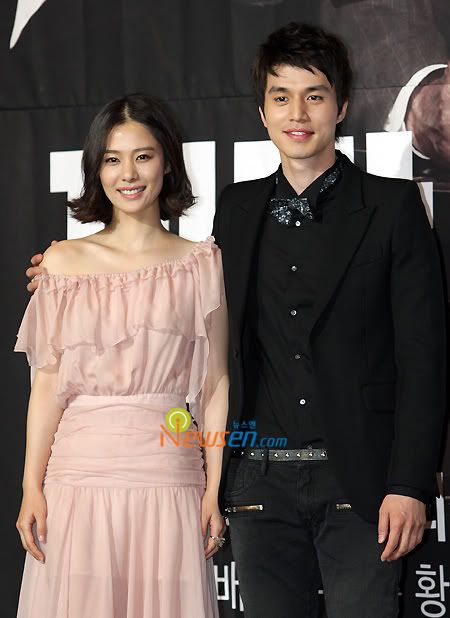 Couple 1
Couple 2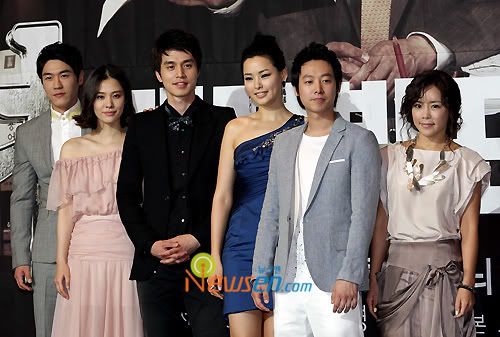 …and the rest of the cast again.
Are you planning to watch this one?