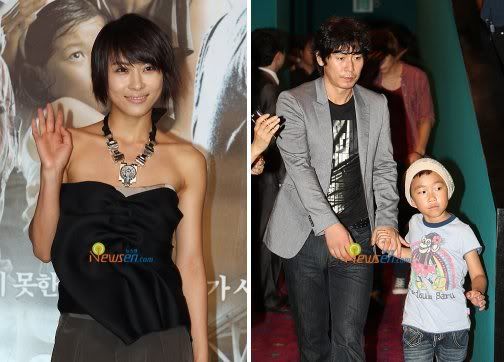 Ha Ji Won and Sol Kyung Gu (arriving with his son –
can anyone tell me if it's his real son or the boy
who plays
his son in the movie?) at the VIP premiere of their new movie
By now, you must have heard about Haeundae, the disaster film directed by Yun Je Gyun and stars Sol Kyung Gu and Ha Ji Won. The VIP Premiere of the movie took place on Friday, 17 July at Seoul's Yongsan CGV.
It must be hot in the cinema because we could visibly see that the actresses were perspiring. I know it's summer, but don't they have air condition in the cinemas?
Check out who arrived to see the film.

Hwang Jung Min (Accidental Couple)
Kim Ha Neul
Son Ye Jin – looking cool in shorts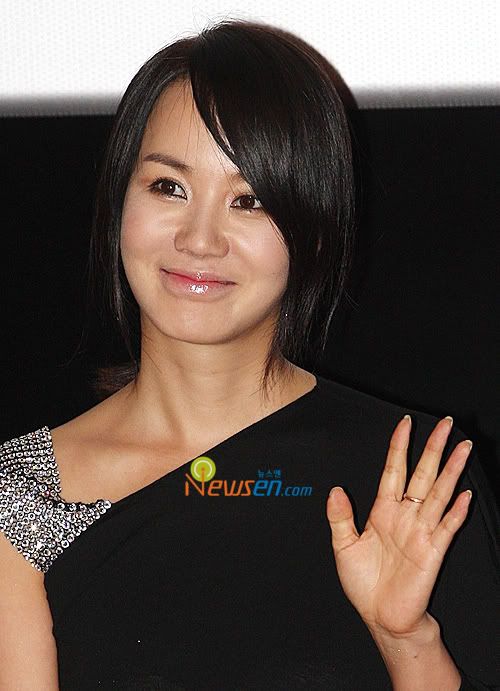 Uhm Jung Hwa (The Man Who Can't Get Married)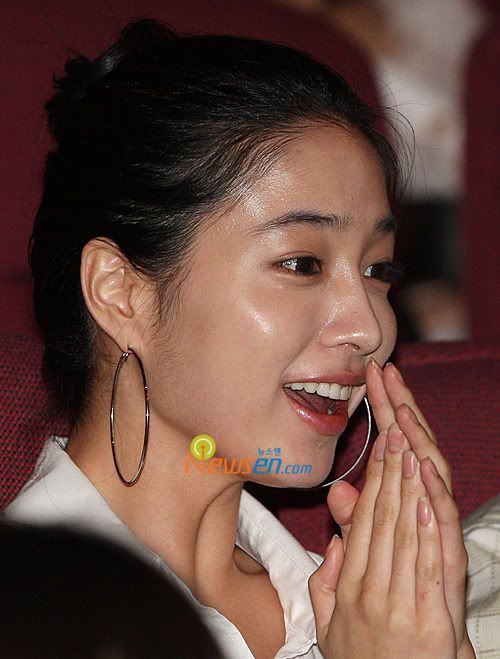 Lee Min Jung (Boys Over Flowers)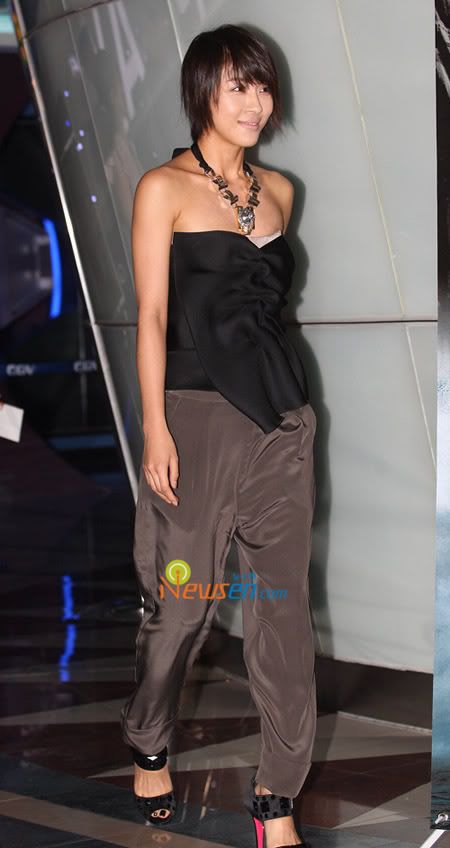 A full length shot of Ha Ji Won in her modern chic outfit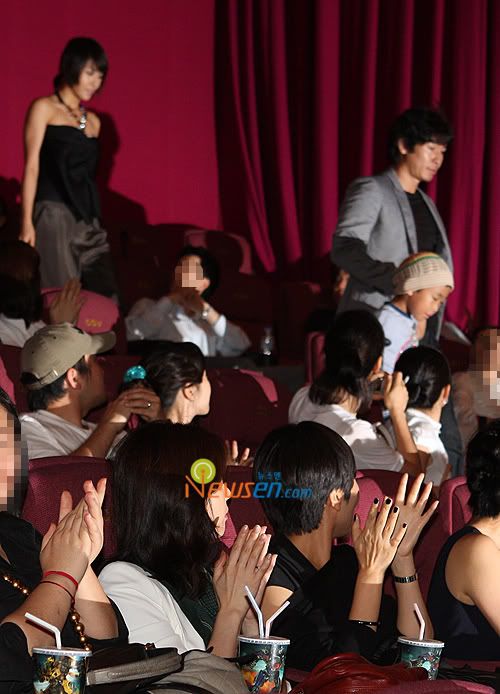 In the cinema – everyone turns to look as Ha Ji Won and Sol Kyung Gu arrives