UPDATE: Oops! Liz has already blogged about this: Rain gets own IPTV channel. I'm sorry for the repeat. Sorry Liz!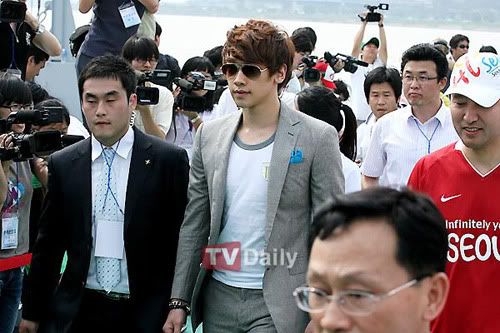 Rain (Jung Ji-hoon) will be getting his own television channel. Yes, you read that right. His own TV channel. An exclusive IPTV (Internet Protocol Television) channel dedicated to the Hallyu star is set to begin airing soon. Fans can tune in to watch Rain sing, dance and act 24/7.


According to the Korea Herald, the channel is, "slated to feature everything from never-before-seen footage of the star to Rain-related dramas, advertisements, concerts, music videos, and, footage and spreads of SIX TO FIVE – the fashion brand that Rain helped design and plan – the channel will be available through SK Broadband's IPTV service Broad&TV." J. Tune entertainment stresses that, "Rain is less concerned about turning a profit and more focused on showing channel viewers aspects of himself that have not been revealed thus far." The channel is said to also feature new J. Tune Entertainment talent.

This will be the first channel ever devoted to a single celebrity. It is still unclear how this channel will be presented and how successful it will become. If this idea of a celeb-centric channel takes off, Rain TV might be the first of many celeb-centric channels to come.
Source: The Korea Herald
Pic Credit: Asian Fanatics