Jung Yonghwa's (CNBLUE) digital single For First Time Lovers (a.k.a Banmal Song) hit the top spot on the day it was released. At 10am on Jan 14, Banmal Song reached #1 on various real-time charts such as Cyworld BGM Music, Bugs, Soribada and Daum Music.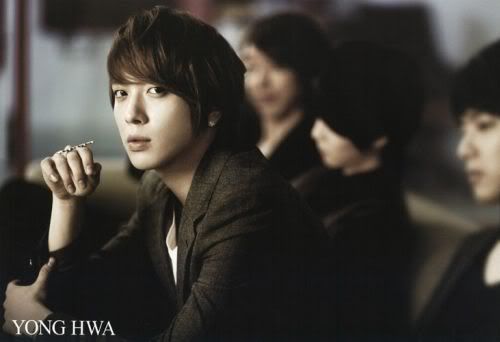 Meanwhile, Hyun Bin's That Man from the Secret Garden OST and IU's Someday remained on the charts.
Banmal Song, which was written by Yonghwa, caught the attention of the public after it was featured on MBC's variety show We Got Married. Yonghwa (21) is being paired up with Seohyun (19) of SNSD in the "mock married couple" program. The acoustic version of the song was also released at the same time.
The couple recorded the UCC for Banmal Song as a mission in the program and posted it on YouTube. It went on to receive more than 2 million hits. Watch the video below :
Source+Credit: Nate
Translated by: fizzy
Comments
comments