Throw yer elbows up, throw yer elbows up. Throw yer hands up!

Supreme Team fans, you'll be happy to know that Simon D (Ssam Di) is in Malaysia! Kota Kinabalu, to be exact.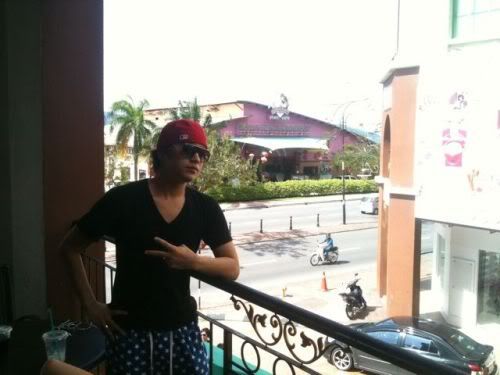 HOT & HUMID: 'So this is what it feels like living in a tropical country.'
The 27-year-old tweeted "I'm in Malaysia(Kota Kinabalu) 그래서 덥다 (so it's hot)" at about 3 something this afternoon (Jan 9).  The rapper then sent out another tweet with two pictures of him in the state of Sabah.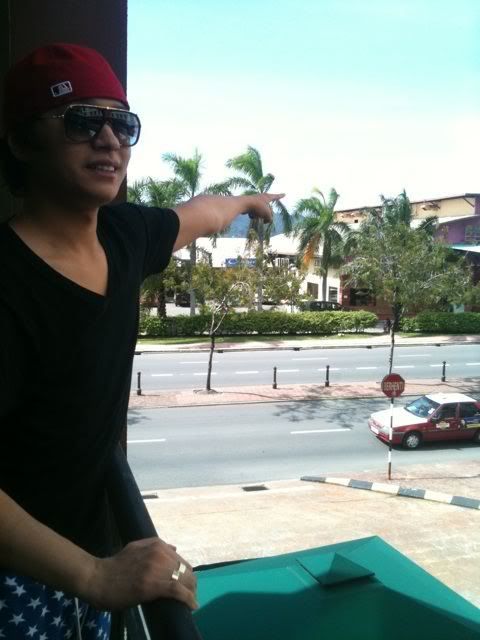 GOOD FOOD: 'That seafood restaurant over there looks great. Let's go!'
After that, Simon D greeted his followers in Bahasa Malaysia, saying: "apa khabar!!" (How are you!!)
I'M HERE!: Simon D in Malaysia
We wonder why the talent is in Malaysia. Sabah has really beautiful islands where scuba divers flock to. Sipadan, anyone? Also, we wonder if Simon's girlfriend Lady Jane is with him ;)?
Have a great time in Malaysia, Ssam Di. Selamat Datang! (Welcome!)