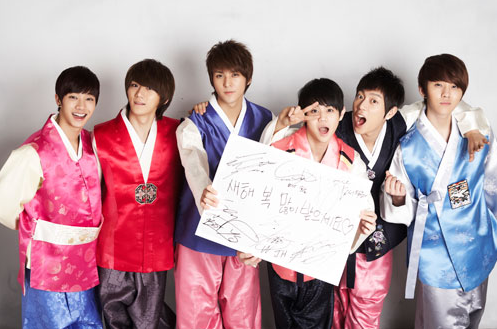 새해 복 많이 받으세요
BEAST (Boys of the EAst Standing Tall) granted Korean press MyDaily a New Year interview and dressed up in traditional Korean attire for the photo shoot.
Here's what each of the six member boy band had to say:
Leader Doojoon:
New Year holidays is meant to be spent with my family. It is one of the most valuable time for me. It is a time to be reconciled with your family. I wish all of you have a good time with your families, sharing stories and eating delicious food. Happy New Year and you can expect to see a better BEAST this year. Please continue to support us and always be healthy and happy!
Yoseob:
We have a concert in February 2011 (18 & 19 Feb in Seoul), and practiced hard for it before the Lunar New Year. I'll show you more advanced dance drills at the concert, so please look forward to it. Happy New Year to all and thanks for the goodies.
Dongwoon:
The New Year is a time to meet with friends and a time of sharing stories with family members and eating delicious food. I hope you have a good time over the new year. Women always think of dieting, but please enjoy during the holidays. I also have fun with the family sitting around and watching special New Year programs on TV. Please watch out for the occasional appearance of BEAST on tv. Cheers and Happy New Year!
Gi Kwang:
Wishing everyone a wonderful bunny year, full of blessings! I will be spending time with my family on New Year's day, but before that, i was shooting "My Princess". We will try to be in good shape, showing you a better BEAST this new year. All i ask in return is for your love and support. Happy Lunar New Year!
Hyunseung:
We are practicing hard for the concert, but hopefully will be able to spend some time with family over the new year. New Year will be spent with family and friends, over delicious food. Be happy and smile always! Happy New Year!
Jun Hyung:
No special New Year's Day plans….but as usual, will be spending time with my family. I hope you'll have a good time too. I enjoy the simple pleasure to be able to just sit down and spend time with my family. Nowadays, I treasure the times spent with my family more and more. BEAST will be working hard this year, so please stay tuned. Thank you and Happy New Year!
BEAST will be holding a concert at Seoul Olympic Park Stadium on 18 and 19 February 2011. It is the encore to their "Welcome back to the Beast Air Lines" concert tour.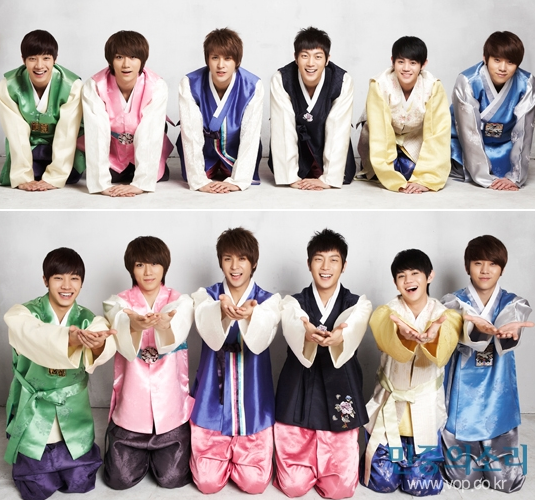 Source: MyDaily
Comments
comments