Thanks to the wonders of Photoshop and South Korea's obsession with looking good, Park Jisun was given a virtual surgery that set the internet community abuzz.
The popular comedienne — who isn't your typical picture-perfect celebrity — has small eyes, a prominent nose and a broad face. Through the virtual surgery, she was given large, innocent peepers, a slightly slimmer nose and a V-line face. Netizens in South Korea marvel at Jisun's transformation into a beautiful swan.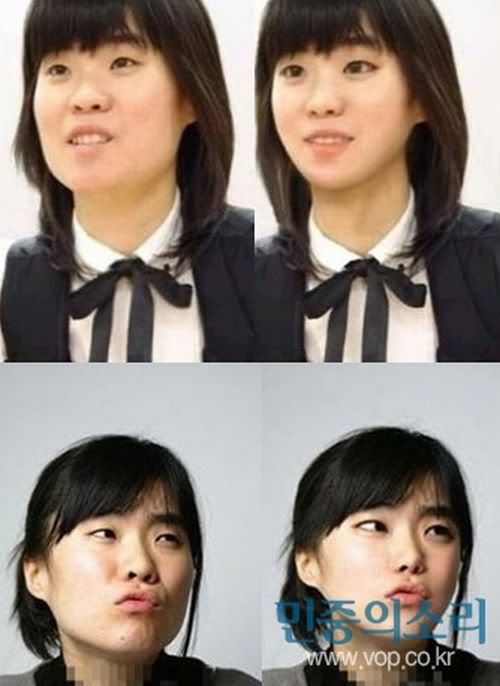 VIRTUAL MAKEOVER: Park Jisun's photoshopped "before" and "after" pics
Someone from the same online community bulletin board had also put up photoshopped pictures of comediennes Jung Joori and Shin Bongsun. It attracted a whole lot of attention as the ladies looked like movie stars after their virtual surgery.
TRANSFORMATION: Jung Joori (above) and Shin Bongsun also get virtual surgeries
Beauty is in the eye of the beholder but judging from the pictures; the ladies sure look more feminine and alluring in their post virtual surgery pic. Agree?
Source: Naver