A little bird informed K-popped! this evening that Super Junior's staff have started arriving since yesterday (Tue – March 15).
Yes, the biggest (literally) boyband from South Korea is set to rock Putra Stadium in Bukit Jalil once again on March 19, and their crew has descended on our shores. The boys will have the support of about 200 staff.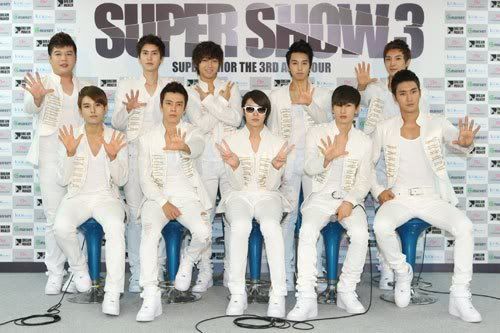 HERE AGAIN: Super Junior is all geared up to rock Malaysia!
The birdie also informed us that SuJu and their crew will be putting up at The Gardens Hotel at Mid Valley City. Apparently, the boys are not so keen on sightseeing and only want to be at the hotel and concert venue.
The boys will arrive in Malaysia on Friday (March 18) and leave for South Korea on Sunday (March 20).
Also, default Korean celeb "food sponsor" Daorae is not catering for the celebs and their crew this trip. Instead, Han Sung restaurant will be feeding them!
Well, this is what we've heard so far. Things might change so don't take this as the gospel truth. Have you heard anything?
Comments
comments