Do you, like us, have a packet of Nong Shin's Shin Ramyun noodles at home? If you do, leave it in the cupboard for the moment because the Health Ministry of Malaysia is currently testing it for carcinogens.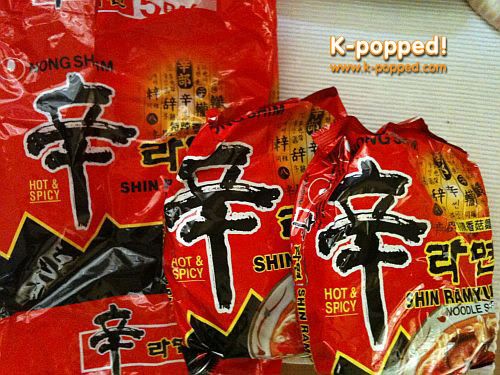 DO NOT EAT: Too late, we bought the "Pack of 5" and have only two packets left 😛
On June 11, Health Minister Datuk Seri Liow Tiong Lai said that the Korean instant noodles have been recalled and tests for excessive amounts of cancer-causing plastic additives di(2-ethylhexyl) phthalate (DEHP) and di-isononyl phthalate (DINP) are being carried out.
Gee, we've already consumed three out of the five packets we bought…and we have consumed many more packets before this warning came out. Has it come a little too late? If tests are positive for the cancer-causing contaminants, we've successfully shortened our lifespan :P.
Let's hope Shin Ramyun is safe for consumption. *fingers crossed*
Source: The Star Online
Update: June 15, 2011
The verdict is out. Korean Shin Ramyun instant noodles (which are made in China) have been tested and found safe for consumption…
Malaysian Health Minister Datuk Seri Liow Tiong Lai said the South Korean instant noodles Shin Ramyun (Shin Ramen) have tested safe for consumption and did not contain carcinogen di-ethylhexyl phthalate (DEHP).
Read full article on The Star Online
Comments
comments