Ruffneck'z can add another feather to their cap as they emerged champions at the inaugural K-pop Hitz Talent Show on July 24.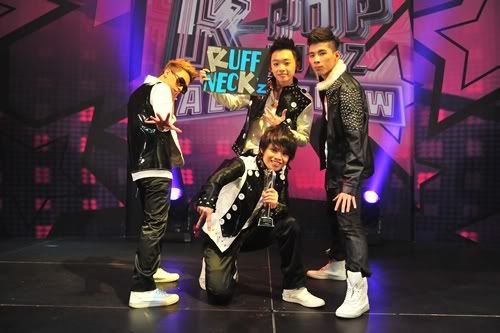 CHAMPIONS AGAIN: Ruffneck'z is a well known Kpop-influenced talent in Malaysia
The group from Seremban, along with eight other talents influenced by the Hallyu, battled it out on stage at Bentley Music, Mutiara Damansara.
THE HOST: Jehan Miskin gives Kpop the thumbs up 😉
The competition, which was hosted by Jehan Miskin, saw Kpop-influenced finalists performing a four to five minute routine before the judges. Dressed spiffily in black and white, Ruffneck'z impressed the crowd with their intricate dance moves and electrifying performance.
Interestingly, Ruffneck'z was also the champion at the recent Halo! YG Day dance competition.
BUST A MOVE: Ruffneck'z shows the judges what they've got
Formed three years ago, the dance group inspired by Big Bang consists of four members whose ages range from 16 to 27. The quartet walked away with a 5D/4N all expenses paid trip to South Korea and a chance to perform live at the Lotte World Theme Park in Seoul!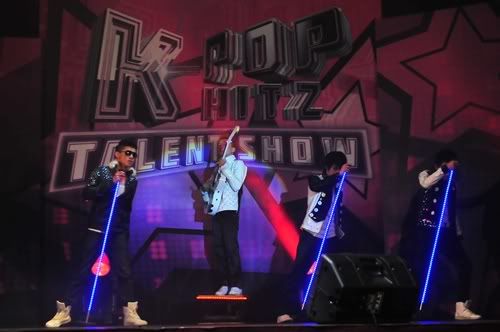 THE FORCE IS STRONG IN THIS ONE: The Ruffneck'z boys play around with their lightsabers
"We've worked very hard with daily 4-hour long practices while balancing our other responsibilities. We are so excited to be the first ever champions and look forward to performing in Korea!" Ruffneck'z's leader, Yoro Ng said.
The first runner-up was E.G.S Monsters from Johor Bahru while the second runner-up was duo Jay-Son.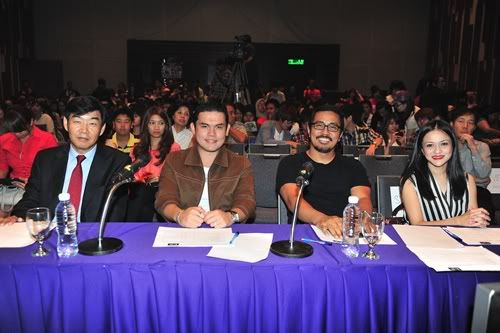 JUDGES: (l-r) Yun Jae-jin, Vince Chong, Pat Ibrahim & Sazzy Falak
Judges for the competition were actress Sazzy Falak, choreographer Pat Ibrahim, Akademi Fantasia's first winner Vince Chong and Korea Tourism Organization's Managing Director Yun Jae-jin.
1st RUNNER UP: E.G. S Monsters
Before the final showdown, auditions were held at selected locations in the Klang Valley. The auditions attracted more than 500 participants between the ages of 13 – 32.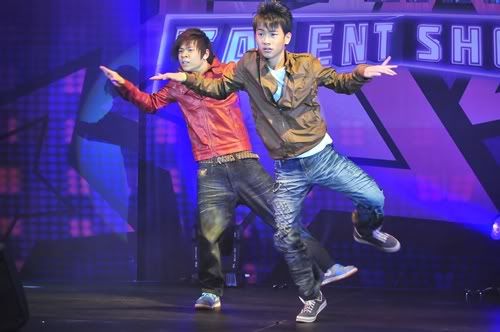 2nd RUNNER UP: Jay-Son
Tune in to the Astro Hitz channel (Astro 705) to watch all the K-pop action in Malaysia. 🙂