Missed the Live Stream of the 2011 Mnet Asian Music Awards (MAMA) held on Nov 29 in Singapore? If you're living in Los Angeles, the good news is, the show is coming to a theater near you.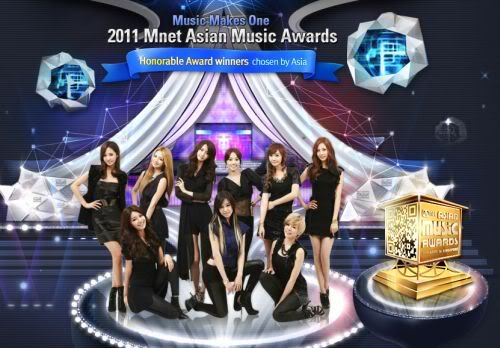 COMING TO A CINEMA NEAR YOU: Only got K-pop fans in Los Angeles
Mnet and CGV Theaters are inviting you for a special screening of the 2011 MAMA at CGV theaters on Dec 3 (Sat) from 5pm – 9pm. The screening will be in HD with English subtitles.
Admission is FREE but tickets are limited. RSVP today at http://www.facebook.com/CGVcinemas for the chance to watch your fave K-pop stars on the big screen. Cool MAMA merchandise will also be given away at the screening.
Have fun, peeps, cuz I think that ain't gonna happen in Malaysia.
Pic credit: 2011 MAMA