Jang Wooyoung of 2PM shows off his sculpted physique on the July 2012 issue of Men's Health Korea. Hubba hubba!
When did he pile on the muscles? The 23-year-old has buffed up for his solo debut. He performed his first solo stage at Mnet's 20's Choice Awards today (June 28).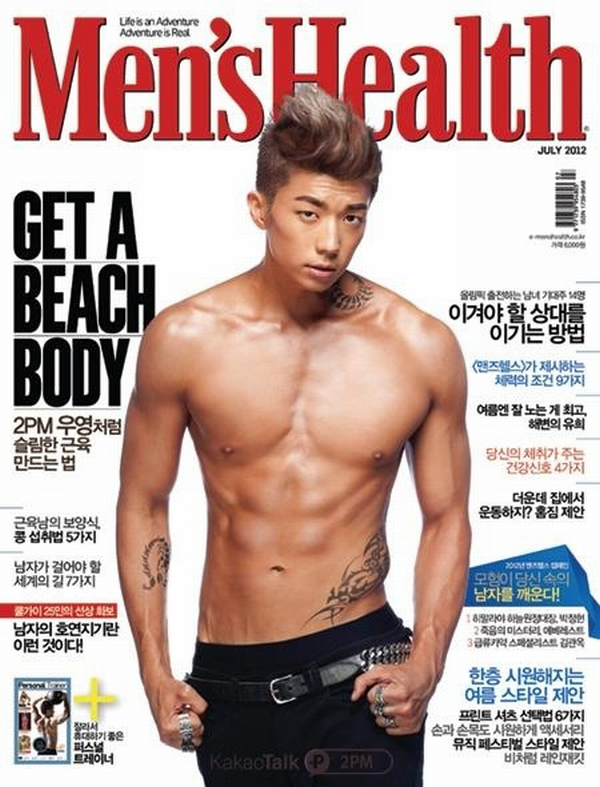 SCULPTED: Yup, those protein power shakes are awesome!
Wooyoung's solo album entitled 23, Male, Single will be unleashed on July 8.
Related:
2PM's Wooyoung first solo teaser released
2PM's Wooyoung to debut as a solo artiste in July
Pic credit: 2PM on KakaoTalk