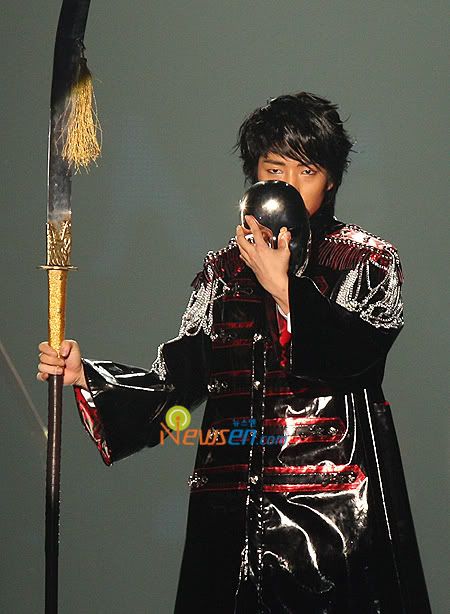 The masked one – Lee Jun Ki puts on an
elaborate show for his fans
Normally, at fan meetings, the celebrity will interact with fans by playing a couple of games, maybe even celebrate a birthday and sing a couple of songs. But uh-uh…not for Lee Jun-ki! He decides to give them a mini concert — which turned out to be more elaborate than some large scale concerts!

Check out the pics below of Lee Jun Ki's fan meeting #2 aptly called Episode 2: The Mask . It was held on 18 April, 7pm at Seoul's Olympic Park Fencing Stadium.
The grateful audience were made up of 4000 strong fans from Korea, Japan, China and other parts of Southeast Asia.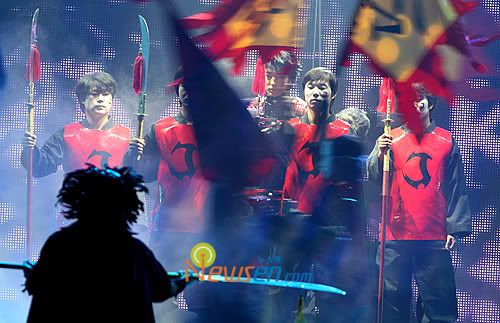 A fan meeting with a difference…
The four songs that Lee performed will be released into a single album. Buy the single and you will get to hear Lee Jun-ki's new song J-Style. A music video like no other was also released, entitled Cyber Oriental. Lots of work and preparation went into this fan meeting cum concert. Lee put a lot of his heart into this project.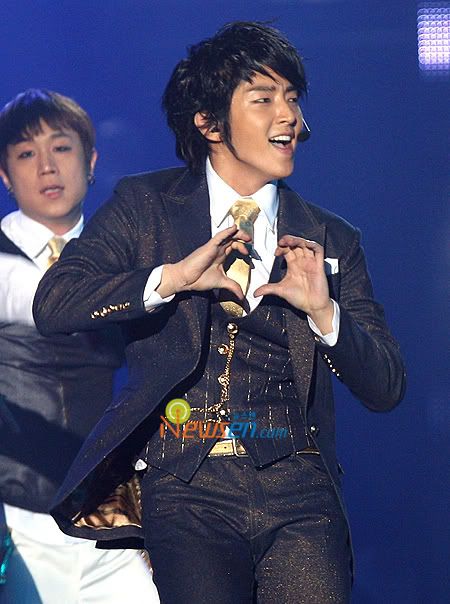 Oh yes, i heart my fans. Only the best for them!
Source & pics credit: Newsen