Prada Transformer Waist Down – Seoul
Hallyu stars Song Hye Kyo and Yoon Eun Hye dressed in
Prada skirts (or are those boxer shorts?) at the opening ceremony
Miuccia Prada's travelling exhibition Prada Transformer Waist Down arrives in Seoul. Waist Down is a unique exhibition devoted to the skirt. This exhibition runs from April 25 to May 24. If you are in Seoul, check out the details at the end of this entry and plan a visit!
Hallyu stars such as Song Hye Kyo, Yoon Eun Hye, Oh Ji Ho, Joo Ji Hoon etc were at the Prada Transformer (located at Seoul's Gyeonghui yard, next to the 16th-century Gyeonghui Palace) to celebrate the opening of the exhibition on April 23 at 5:30pm.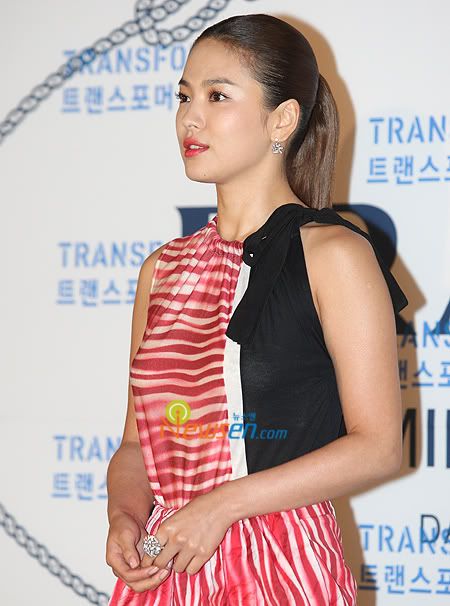 Song Hye Kyo dressed in Prada wears her hair in a sleek pony tail
Song Hye Kyo and Yoon Eun Hye at the event: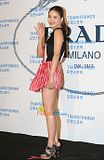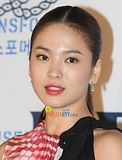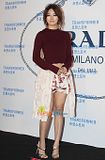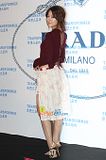 The venue of the exhibition is itself a work of art. The Transformer is a state-of-the-art shape shifting venue which will host multiple interdisciplinary projects, bringing a unique mix of visual arts to the exhibition. It was designed by Rem Koolhaas.
The inaugural Waist Down exhibition was staged from 2004 – 2005 in the Prada store in the Aoyama district of Tokyo, Japan. Next it was at Peach Hotel, Shanghai, then Prada in SoHo, New York and then to Prada on Rodeo Drive Beverly Hills.
The Transformer, Seoul – designed by Rem Koolhaas

The exhibition takes care to adopt a little of its local environment, changing each time to reflect the fashions of its surroundings. For this 5th installation in Seoul, the exhibition includes skirts and mannequins designed by fashion students from eight design programs in Seoul. Thus Waist Down integrates internationally acclaimed fashion design with creativity fostered in the host city.
Oh Ji Ho looking dashing at the event
Joo Ji Hoo, Lee Seung-ki, Cha Ye Ryeon & Go Ara: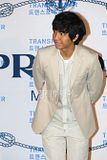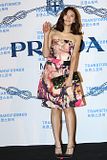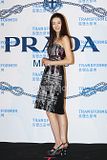 The skirts were selected by Miuccia Prada in collaboration with AMO. The exhibition design was conceived by AMO to highlight and accentuate Prada's diverse ideas and concepts.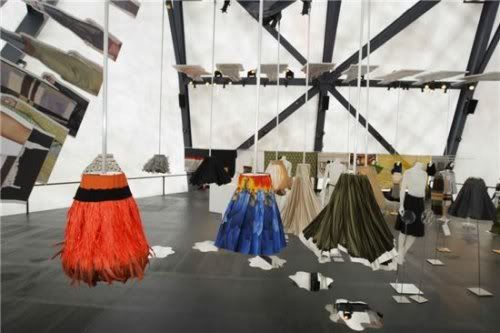 More skirts at the exhibition: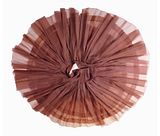 Here are the details:
Venue: Prada Transformer
Dates: April 25 – May 24, 2009
Opening hours: Tue – Sun 12:00pm – 6pm
Late opening till 8pm on Thursday, Friday, Saturday, and Sunday. Closed Monday
Prada Transformer Waist Down Exhibtion in Seoul Address:
1-125 Sinmunno-2ga, Jongno-gu, Seoul (Next to Gyeonghui Palace)
Admission: FREE
Sources: Newsen, Lela Luxe, Vogue, Asia Economy