Dong Bang Shin Ki at Sparkling Concert
Korea's Tourism, Culture and Sports ministry together with sponsors Seoul Telekom, Korean National Tourism Organization, Korea Tourism Association organized Sparkling Concert in Seoul-Spring on April 12 at 6pm. The concert was held at Seoul's Olympic Park in Songpa-gu.
Korean artists who performed were super hot Dong Bang Shin Ki (TVXQ / DBSK), SHINee, Lee Ji Hoon and Lee Min Woo.

Sparking 2009 is the first time a concert is sponsored by the Korean government. On April 11, Big Bang, FT Island, SG Wannabe, Shin Hye Sung and Japan's Dainaka (다이나카) took to stage.
Men in White…
Is that Micky with glasses?
Yunho, Lee Min Woo, Lee Ji Hoon and Yuri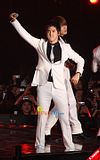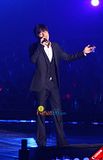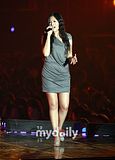 Source: Newsen
Pics credit: Newsen, MyDaily, Hankyung