IRIS Production Press Conference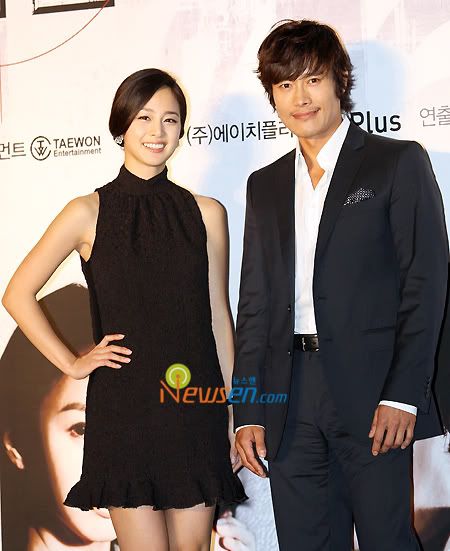 Show us some love: Kim Tae-hee & Lee Byung-hun
looking great (esp. KTH) together at the IRIS production press conference
The highly anticipated action drama IRIS held a production press conference on May 12 at 2pm.
Present at the press conference were actors Lee Byung-hun, Kim Tae-hee, Jeong Jun-ho, Kim Seung-woo, Kim So-yeon and Big Bang's Top.

IRIS flaunts a bunch of pretty well known actors in its cast and the big budget drama (200 billion won) will also take you to locations all across Asia and Europe. Expect lots of action, romance and breathtaking overseas location scenes and scenes filmed at large expensive sets.
The main cast
TOP is looking kinda stiff especially in this pic
Video footage showing the highlights of the progress made so far was shown at the presentation.
The 20 episode KBS drama (yay! KBS means we will be getting this eventually on KBS World) is expected to air second half of 2009.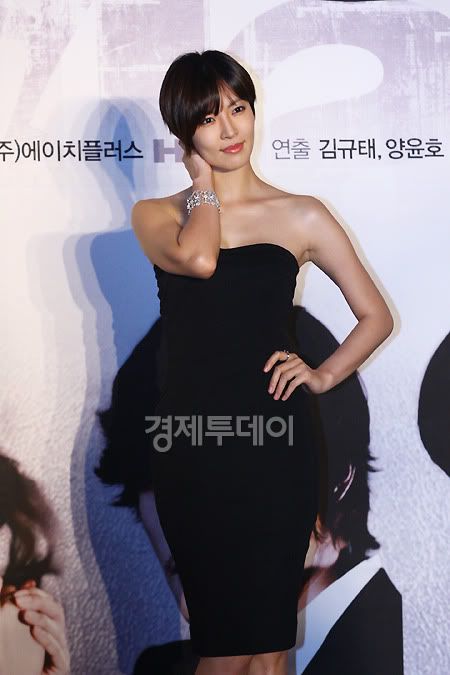 Kim So-yeon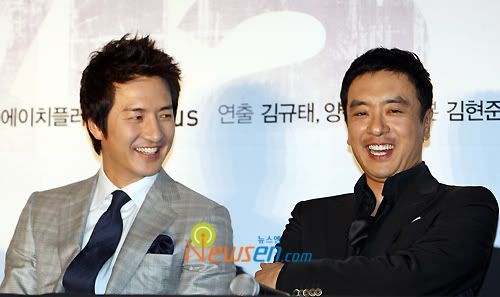 Jeong Jun-ho & Kim Seung-woo
TOP: It's been a struggle to play a wanted assassin in this drama, but i'll do my best!