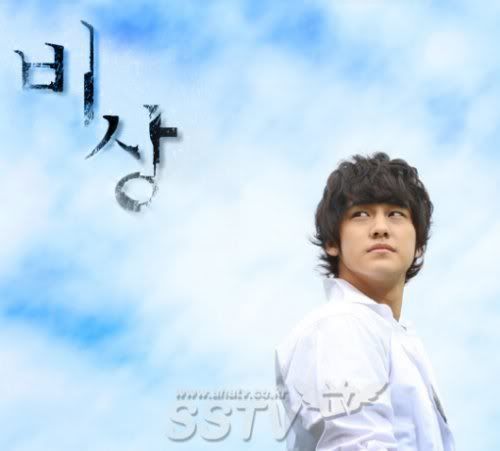 All eyes are on young Kim Bum in his first lead role in a movie
Current young hot talent Kim Bum (20) is filming his new movie Emergency (비상) in Japan.
Talk about a busy schedule! Kim Bum has been having the good fortune of drama and movie roles (good ones!) landing at this doorstep lately. The good streak started with Kim Bum playing a young version of Song Seung Hun in the bid budget drama East of Eden. He then landed the cushy role in Boys Over Flowers which opened up a pandora box of CFs and product endorsement contracts.
Oh yes, Kim Bum is in Japan now where he has tons of fans and the numbers are rapidly growing (ever since they started broadcasting Boys Before Flowers on Mnet Japan).
Kim Bum and Kim Byul play lead roles in Emergency — a movie about young love, pain, suffering and the process of growing up. There has been much hype over this movie since this is Kim Bum's next project right after his Boys Before Flowers role. A kiss scene between Kim Bum and Kim Byul in the movie received much attention.
This is Kim Bum's first lead role in a move. He was previously in I Like It Hot (plays pizza delivery boy and friend to Wonder Girl's Sohee) and stared opposite Nam Gyuri in scary movie Death Bell (Gosa).
Pictures of Kim Bum wandering around aimlessly in the streets of Japan, the over hyped kiss scene and his gloriously tousled hair after the jump!

Here are the stills from movie Emergency which has been released thus far.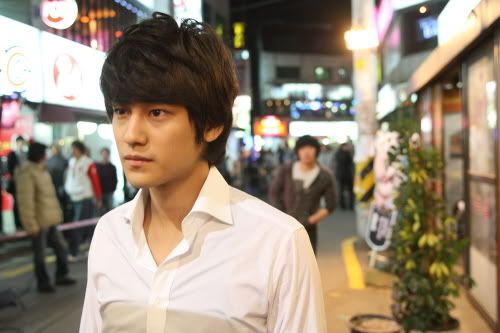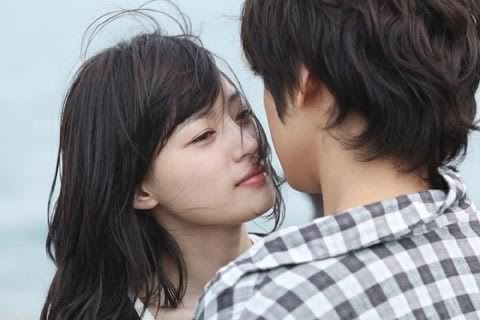 Source: Newsen & Naver
Other related news:
Kim Bum drops movie 71
Casting for new SBS drama Dream