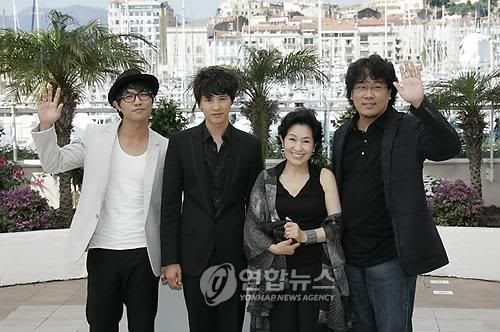 Jin Gu, Won Bin, Kim Hye-ja and Bong Jun-ho (director) at the
Cannes Film Festival screening of their movie

Mother
The screening of Korean movie Mother at the 62 Cannes Film Festival was on May 16 at 2pm. The press and general public attended the first screening in sunny and breezy Cannes.
The movie received mixed reviews and the most notable review was done by British movie magazine, Screen International. Mike Goodridge of ScreenDaily.com, in his introduction mentions:
Bong Joon-ho channels Pedro Almodovar in his fourth feature, an operatic melodrama revolving around a knockout central performance from TV star Kim Hye-ja. Filled with the elegant compositions and mood-drenched cinematography which are becoming Bong's specialty, Mother is a largely satisfying film which marks the director out as South Korea's most versatile young auteur.
Alex Billing (USA) said that Mother is an interesting piece but it feels like Park Chan Wook and Bong Jun-ho has traded positions. "Mother really has a Park Chan-wook film feel", says Billing.
France's Julien Welteneun said " Mother is a disappointing work but Bong Jun Ho is still a great coach."
The movie will be released in Korea on May 28th.
Press and public queuing up for the afternoon movie screening
More pics of Kim Hye-ja, Won Bin, Jin Gu and director Bong Jun-ho in Cannes after the jump.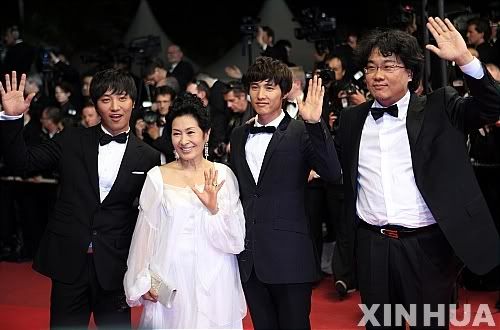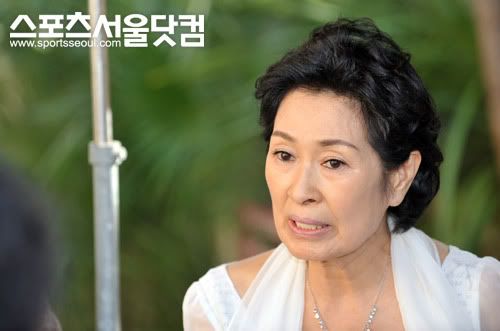 Source: Asia Economy Korea
Related:
Thirst and Mother at Cannes International Film Festival