Romeos searching for their Juliet
On the 1st anniversary of their debut, SM Entertainment's five member boy band SHINee released their new single Juliette (Romeo mini-album). If you find the tune familiar, well, maybe its because Juliette is a remake of Corbin Bleus' Deal With It. Why didn't SM Entertainment come up with a fresh new song for the group? Could it be that with the glut of groups and bands it is difficult to churn out new music?
Despite the not so original song, Juliette has been doing well in the Korean music charts after its release.

The five who are currently in their teens debuted last year (May 25, 2008) with their song Noona, You're So Pretty (누난 너무 예뻐 ) from their Replay mini album and woo-ed all the ladies with that song.
The concept of the Juliette music video is of a 21st century masquerade ball where Romeo (SHINee) is searching for his Juliette. In the MV, Juliette is played by new comer Krystal Jung (who is the younger sister of SNSD's Jessica).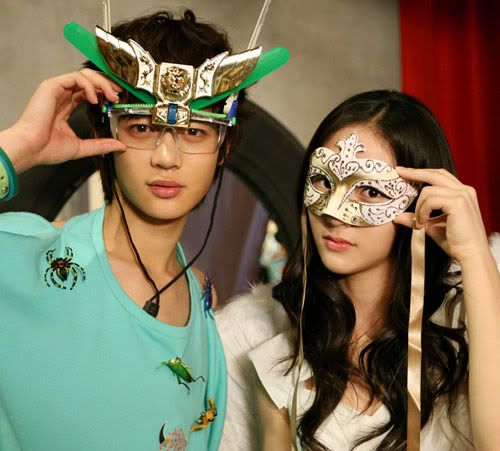 Juliet MV features Kristal Jung
Check out Onew, Jonghyun, Key, Minho and Taemin in their new Juliette MV
(Video with English subtitles uploaded by wondersmurf):