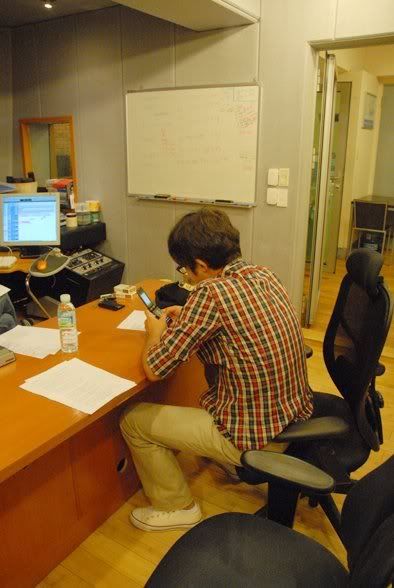 Ahn Jae Wook text messages his friend…
"Hyung, wanna grab a bite? I'm done with recording for the day."
Singer and actor Ahn Jae Wook (Mr Good-bye, Oh! Feel Young) has recovered from his throat surgery (he went for a minor procedure to remove a lump from his throat in May) and is back in the recording studio. He resumed work at the studio on 5th June. Ahn is currently working on his mini-album which will be released simultaneously in Korea and Japan!
There will be one Japanese song in this new album (for the Japan version) so fans in Japan will be very happy. The singer has taken great effort in learning the pronunciation of the Japanese song and recorded the song repeatedly to make it perfect!
More pictures of Ahn Jae Wook in the recording studio after the jump…

These photos were taken on 11 June, at his recording studio. It was the last day of recording for the new album.
The album is scheduled to be released on 19 August, 2009.
Working on the last song on 11 June, 2009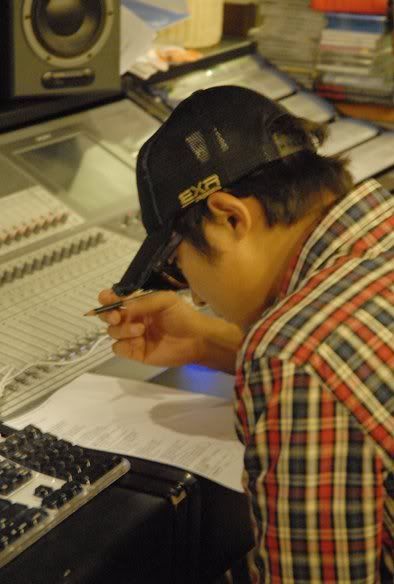 Going through the song lyrics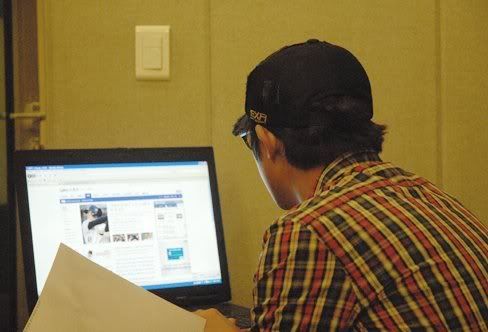 Ahn, who's an avid baseball fan (he also plays in his own team Jemisama

재미삼아

)
checks up on baseball news after recording. His fave team is LG Twins.
Sources: Ahn Jae Wook Official Website, Ahn Jae Wook Forever Singapore
Also check out:
Ahn Jae Wook wins lawsuit, recuperates from throat surgery
Ahn Jae-wook donates to Sichuan earthquake victims