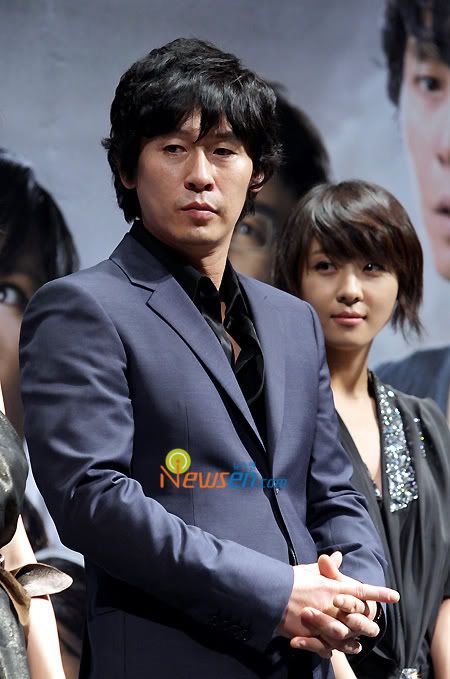 Seol Kyung Gu and Ha Ji Won (is that you with short hair?)
at the Haeundae press day
Seol Kyung-gu's first public appearance after his wedding was at the Haeundae movie press day on 18 June. The Korean disaster movie Haeundae stars Seol Kyung Gu, Ha Ji Won, Uhm Jung Hwa, Lee Min Ki and Gang Ye Won.
Haeundae is directed by Yun Jae Gyun and produced by JK FILM ㈜ CJ Entertainment and has been released in 20 other countries before it opened in South Korea. Not only does it boast some of Korea's finest actors in its cast, it is also said that the CGI for the film was done by a Hollywood CGI team. So you can be sure to expect state of the art CGI affects. Think huge realistic tidal waves…
Haeundae (해운대) is a disaster movie about a tsunami heading straight for the popular beach in Busan!
More pics, movie synopsis and trailer after the jump.

Movie synopsis:

Located on the Southeast of the Korean peninsula is the international city of Busan. A popular vacation spot on the East Sea coast, Haeundae draws one milion visitors to its beaches every year. Man-sik (Seol Kyung Gu), a native of Haeundae, went deep-sea fishing four years before and lost a co-workier in a tsunami; he has never returned. He now leads a simple life running a small sushi shop and is preparing to propose to his longtime girlfriend, Yeon-hee (Ha Ji Won).

While these seemingly banal domestic affairs unfold, geologist KIM, an expert on tsunami research, discovers the East Sea is showing signs of activity similar to the Indian Ocean at the time of the 2004 tsunami. Despite his warnings, the Disaster Prevention Agency affirms that Korea is in no harm of being hit. When he discovers a super tsunami starting in Tsushima, Japan is headed stratight for the Korean peninsula, he quickly heads down to Haeundae. Eventually, KIM gets a call about a deadly oncoming wave, with only ten minutes to spare!

While the vacationers and citizens of Busan are enjoying a peaceful, hot summer day, a super-tsunami is headed straight for Haeundae.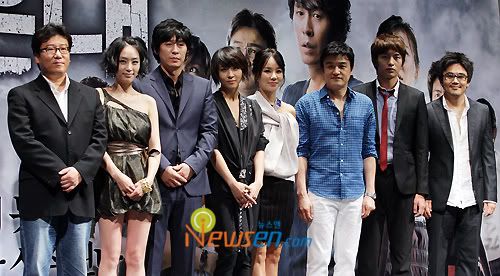 Cast and crew of Haeundae
Ha Ji Won, Uhm Jung Hwa & Lee Min Ki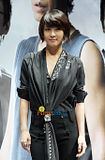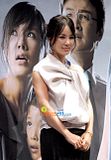 Check out the trailer here (video courtesy of KoJa Productions)
Arrggghhh tsunami coming! Catch this exciting disaster movie starring Seol Kyung Gu and Ha Ji Won.
Haeundae movie official website
Source: Newsen
Movie synopsis via Beyond Hollywood & Soompi