Gorgeous couple : Yoon Eun Hye & Daniel Henney
at Gucci's Radiant Dinner
Two hallyu stars – Yoon Eun Hye and Daniel Henney were spotted at a Gucci event in Shanghai recently.
Both Yoon Eun Hye and Daniel Henney (was he her date?) attended the opening of Gucci's Shanghai flagship store on 06 June, 2009 (Gucci's 28th store in China). They were also at the Gucci Radiant Dinner event together.
Now, i am not quite sure if both of them received an invite, but if it were up to me to guess, fashionista Yoon Eun Hye would have received the invite. Perhaps she didn't want to go alone and dragged Mr Henney along! That isn't such a bad idea since he personally invited her to his movie (X-men Origins: Wolverine) premiere last month! Why not call in a favour now?
By the way, isn't Henney supposed to be in the U.S. shooting his tv drama Three Rivers?
They look great together don't they? Check out more pics after the jump.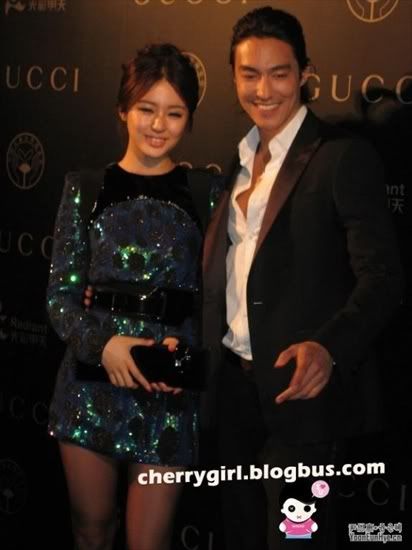 Daniel Henney says, "Hey! How did K-popped! know we are here?"
Well, a little bird told us…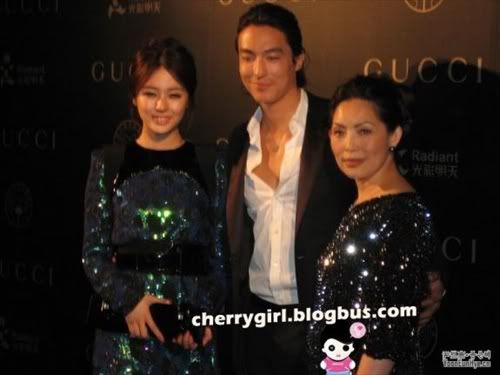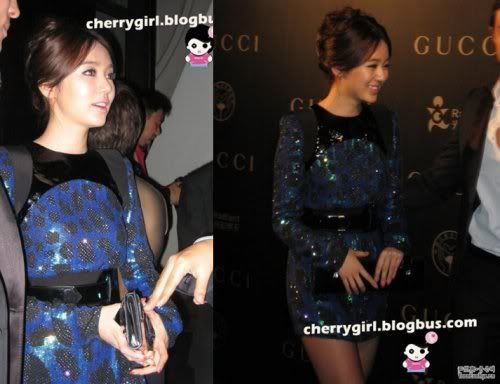 Yoon Eun Hye in Gucci/s Fall 2009 ready to wear collection
At the opening of the Gucci store in Shanghai
Daniel Henney wasn't only with YEH at the Radiant dinner, he was also with her at the opening of Gucci's 28th store in Shanghai. They look pretty comfortable together.
Also check out the video links at the bottom of this entry. It's really sweet that Daniel Henney made sure YEH got into her car safely, and waved to her.
YEH arriving at the opening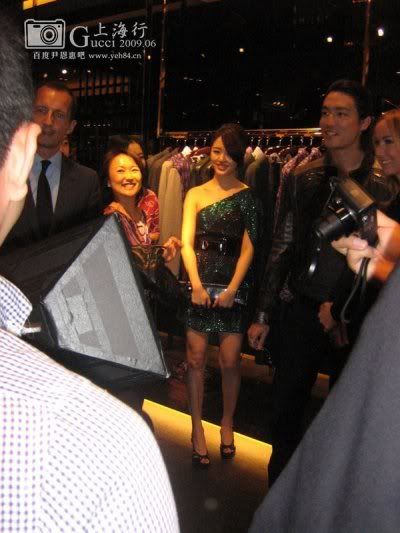 YEH and Daniel Henney checking out the store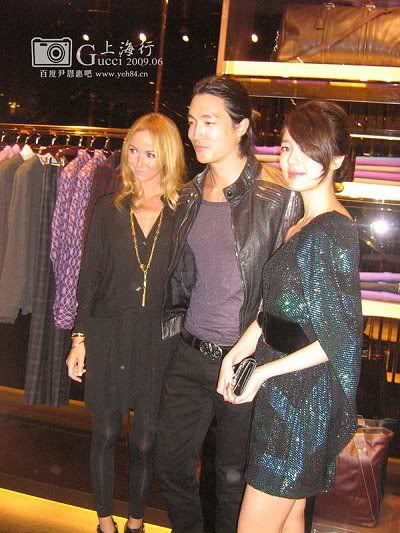 With Frida Gianini, Gucci's creative director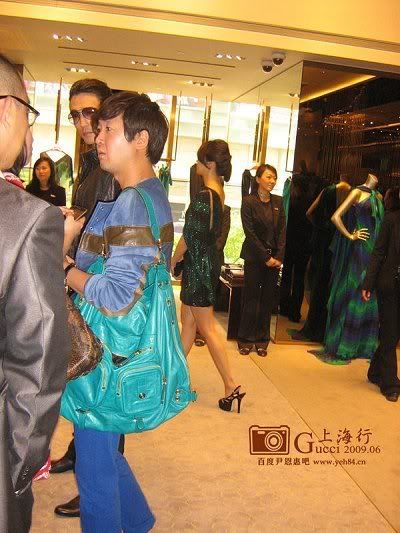 Walking around in the store. Check out YEH's platform heels!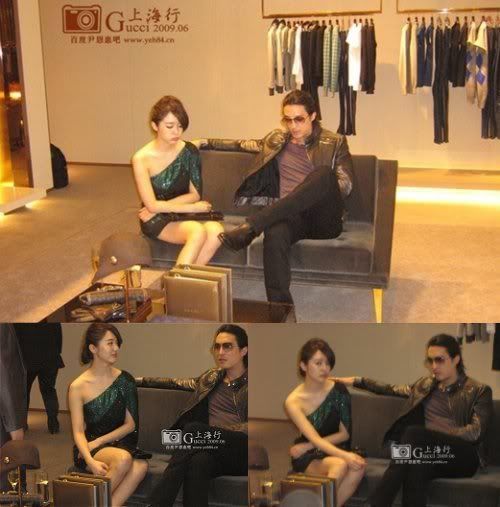 Taking a break:

All that socializing is pretty tiring
Cheers! Here's to a fabulous time in Shanghai!

Video links:


Source: K-popped! reader Tom Carillo, Soompi Forums, and Soompi Forums2