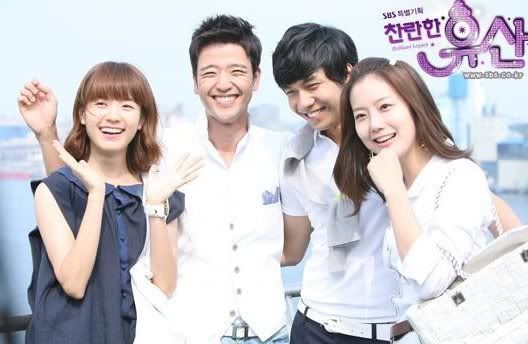 Filming the marine scene on 10 July…
a fun day at work for the cast of Brilliant Legacy
Here's news on Lee Seung Ki's (2 Days 1 Night) drama Brilliant Legacy which is airing on SBS.
Brilliant Legacy stars Bae Soo Bin, Han Hyo Joo, Lee Seung Ki and Moon Chae Won. The drama has been doing so well that it is confirmed two additional episodes will be added to what was originally planned to be a 24-episode broadcast.
The four main casts were filming a marine scene on 10th July. They were excited to be filming on a ship and their spirits were not dampened even though it rained.
I'm personally glad to see Lee Seung Ki doing so well in his second drama. Watched him in the reality show 2 Days 1 Night. So who's following this drama?