The production crew and main casts, namely Joo Jin Moo, Kim Bum and Son Dam-bi were seen at a ceremony, praying for the success of their new drama Dream. The ceremony was held at the SBS studios in Ilsan on 15 July afternoon.
Lead actor Joo Jin Moo looked hot. Yes, he was perspiring, it must be hot in that place too. Kim Bum is sporting longer, messier hair and looking as cute as ever, and Son Dam-bi remained her cool in a white sleeveless top and skinny jeans.
Dream will start airing on 27 July, 2009.
Video clip and more pics after the jump…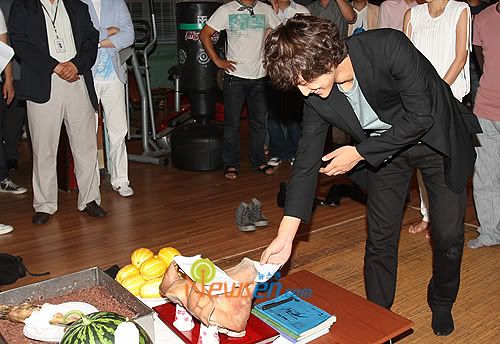 Sources: MyDaily, Hankyung, Newsen
Related:
Casting for new SBS drama Dream