Han Hyo Joo doesn't only model for the brand Jambangi,
she had a hand in creating the new line "Lucky Jean".
Budding young actress Han Hyo Joo is making waves in K-entertainment. She just finished working on the successful drama Shining Inheritance (Brilliant Legacy). The 22 year-old actress and model also worked with TVXQ's Hero Jaejoong in Heaven's Postman (Telecinema project), and was also in Iljimae with Lee Jun Ki.
Han Hyo Joo is the new model for denim brand Jambangi (잠뱅이). The brand just launched a new line called Lucky Jean. Jeans in this new line have that "natural washed" look. Han Hyo Joo was directly involved in the design process of this new line. She personally had a hand in determining the clover pattern (which i thought looks more like a butterfly) on the jeans and also decorative motifs used on the denim.
Jambangi executive director is pleased to have Hyo Joo model for his brand. He said, "She's fresh and youthful, vibrant and healthy – just the person we want for our trendy brand image."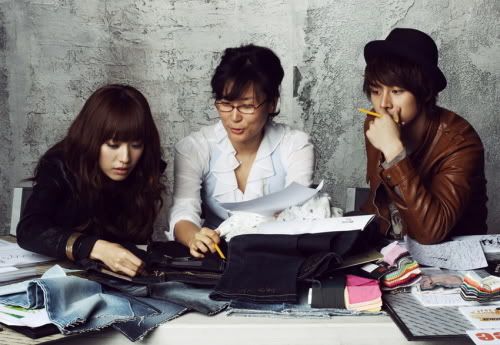 I'd like to have the four leaf clover here…