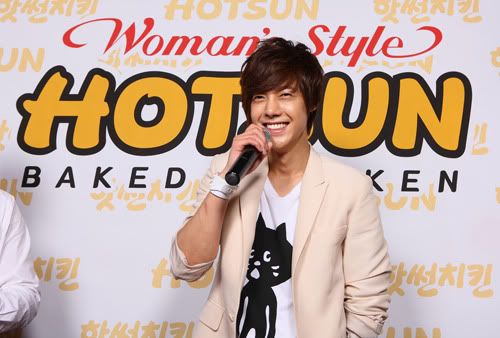 HOT BUNS? Why did Kim Hyun Joong had to stand right at that spot and make me think he was promoting Woman's Style Hot Buns?
Truth be told, SS501's Kim Hyun Joong is the spokesperson of HotSun Baked Chicken. He was at the one of the outlets, at a fan signing event on 7th July.
Kim Hyun Joong will also be appearing in his Boys Over Flowers co-star Kim Joon's solo music video called Jun Be Ok / "준비OK" (which translates to Get Ready OK). The MV will be released on 9 July, 2009. So watch out for it! Can't wait? Watch the trailer on YouTube then.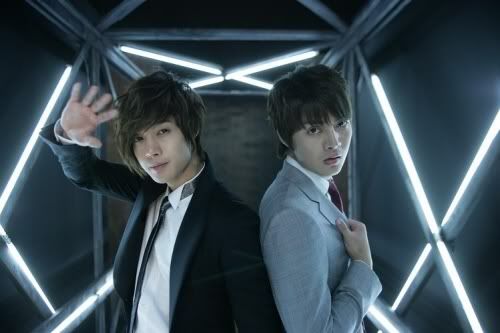 Kim Hyun Joong (left) and Kim Joon (T-MAX)
in the latter's MV Jun be OK!
More pics of the HOTSUN fan signing event: