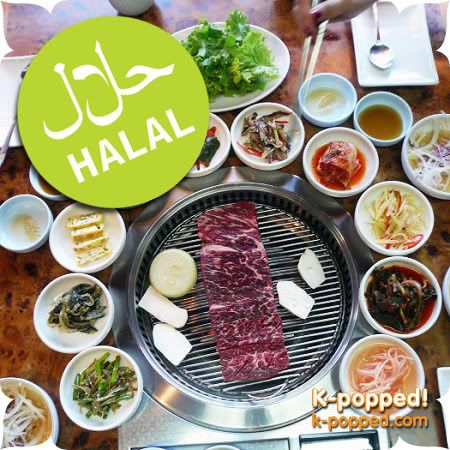 It's not easy to find halal food in Korea.
Thus KTO has come up with the halal lunch box!
Korea Tourism Organization (KTO) now aims to attract Muslim tourists and will tailor-make tour programs to suit tourists from the Middle East and Southeast Asia.
KTO recently educated 40 travel agents and tour guides on Islamic culture. They have also introduced a halal food lunchbox into their tours.
Travel agents in Korea have noted that the biggest obstacle to attracting Muslim tourists is strict rules on food and prayer.
It is not easy to find "halal food" especially in Korea where pork is commonly served in all restaurants. Halal restaurants are very rare in Korea and there are almost none outside Seoul, Busan and Jeju. Tour guides usually take Muslim travelers to seafood restaurants, Indian or Pakistani eateries, or vegetarian restaurants. The travelers don't get to taste Korean food.
Thus, with this in mind, KTO designed the "halal lunchbox". It contains Korean food such as bulgogi and kimchi (i would assume) so that Muslim tourists can also experience the food which they see consumed in Korean movies or dramas.
KTO also recently opened a prayer room at the Tourism Information Center of its headquarters. The prayer room is located in basement one, and comes equip with a compass showing the direction of Mecca.
Source: The Korea Times
Thanks to K-popped! reader Rubie for the tip.