Album artwork from his first solo release Heartbreaker is out! Big Bang member G-Dragon is looking mighty androgynous with platinum blonde hair and holding the apple of Eve. This boy will break many hearts across the gender spectrum. MiiiaOW… what a playa! The album features 10 tracks that highlights the artiste's unique style.
More pics after the jump…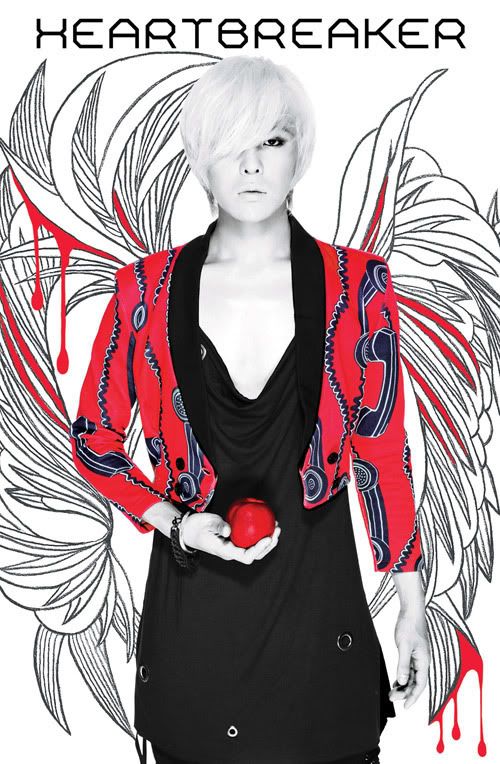 So, what do you think about the new look? Hot or not?
Pic credit: AllKpop