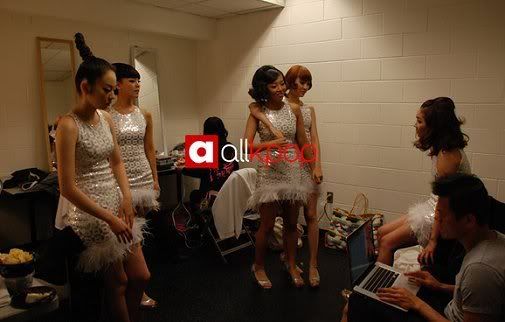 JYP, backstage with Wonder Girls in San Jose.
He's working on his laptop.
[ Photo by AllKpop! ]
JYP not only heads JYP Entertainment and conducts important business deals and churns out idol groups. On top of that, he personally chaperons (ok, "manages" is a better word) The Wonder Girls while they are in the States, on tour with The Jonas Brothers.
The man who is looking very fit for a 37 year-old doesn't take a break. On a day when The Wonder Girls didn't have to perform, JYP used the day productively by putting on his dancing shoes, and choreographed 2PM's new song! One which he wrote!! Man, talk about talent and keeping oneself busy.
All pics below from JYP's Twitter account @followjyp.

Wonder girls didn't have a show today so did da choreography for 2pm.
Back to dancer mode with my friend Tucker.
Just finished. Love it when I'm dancing. Hope u guys like da new 2pm dance.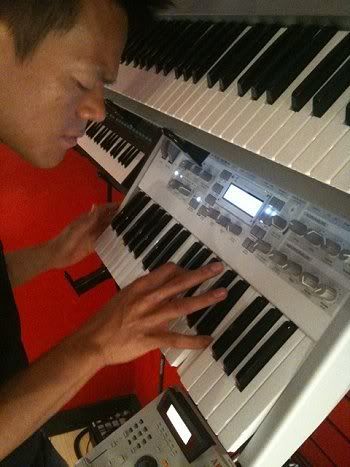 I made da 1st song for 2pm. It's a totally new style of music.
I don't even know what style it is. It's so crazy!

Finished 2pm's song and sent it to Korea.
Back in St. Louis with da girls.
From musician to manager again!
Pics credit: AllKpop, JYP