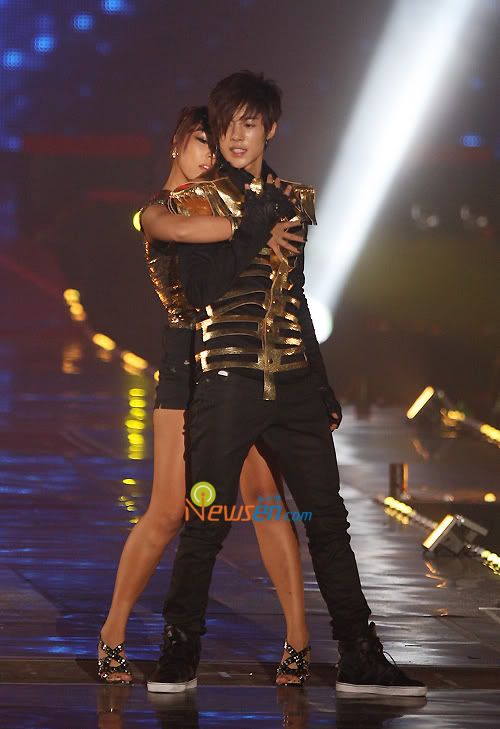 Leader of the group Kim Hyun Joong (& a hot babe) in concert
SS501 kicked off their 1st Asia Tour Concert in Seoul, Persona on 01 August. They performed at Seoul's Olympic Park Gymnastics Stadium. This is their first concert in four years!
Kim Hyun Joong's Boys Before Flowers co-stars Goo Hye Sun, Lee Min Ho and Kim Bum attended the concert to show their support! Kim Joon wasn't present because he is currently performing in his musical theatre debut, Youth March). It looks like the F4 and Gu have become fast friends! The three of them – Kim Bum, Min Ho and Hye Sun sat side by side at the concert and chatted and had fun at the concert.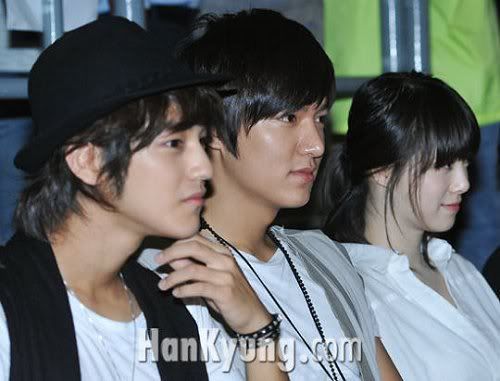 From left: Kim Bum, Lee Min Ho and Gu Hye Sun supports their BBF co-star in concert
More awesome pics & video clip after the jump!
SS501 (Kim Hyun Joong, Kim Hyeong Jun, Kim Gyu Jong, Heo Young Saeng & Park Jeong Min) will be visiting Japan, Hong Kong, Taiwan, Singapore, Malaysia and Thailand in their first Asia tour!
Yes! Malaysia is on the list! You can start saving up for ss501 concert tickets now.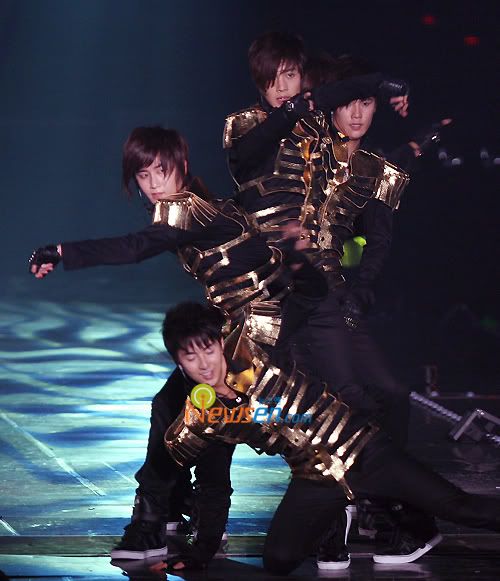 Here's more Kim Hyun Joong, 'cos I know you like him!
Check out the video clip!
Check out:
ss501's THE 1st ASIA TOUR PERSONA