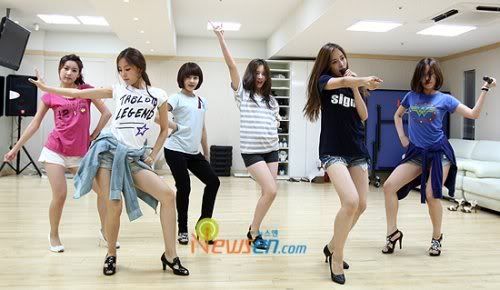 Tiara girls in the dance studio – practicing!
The rookie 6-member girl group T-ARA or Tiara were in the practice room recently. They are currently making waves in Korea with their song LIES (Ko-jit-mal). The digital single was released on 27 July, 2009.
It has been said that "cuteness is their weapon". It's obvious that they are lip syncing and they need more experience and confidence. Do you think they will give Wonder Girls or SNSD a run for their money? Check them out!

Are we good enough to perform in front of a real audience soon?
They finally get their chance. Minutes before going on-stage.
Source: Newsen