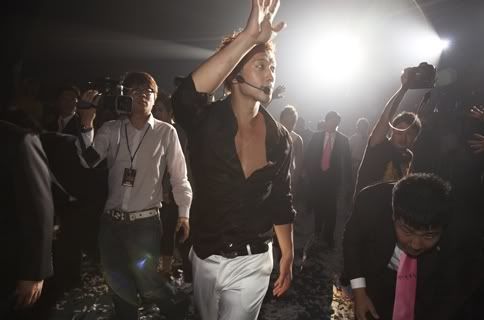 Rain (real name Jung Ji Hoon) will perform encore concerts in Osaka, Japan on the 23 and 24 January 2010. Rain held a concert in Japan in August last year at the Saitama Super Arena for Legend of Rainism Asia Tour and the response was so awesome that he will be going back to Japan to perform.
Rain's entertainment company decided to hold an encore performance in Osaka as his fans long to see him again. Awww….
We want to see you here in Malaysia too Bi!!!
Source & pic credit: Sports Chosun