Hi all,
K-popped! and The Street Cafe will be co-organizing a ground event called "Sogaeting @ The Street Cafe" on the 24th April 2010.
Thank you to those who have shown interest and who have sent Orchid (that's me!) a personal message on Facebook to secure a seat. Currently, we have more than enough ladies who have responded. Thank you girls!
So here, we are making a shout out to the guys out there, who are reading our blog. If you are interested, please private message Orchid on FB.
Please note that Sogaeting @ The Street Cafe is NOT A PARTY. It is more like a GROUP DATE. Five girls and five guys will be invited to the first session on the 24th. The Street Cafe will be sponsoring drinks but cost of food will be borne by the participants themselves. There will also be some freebies given out to the participants.
It's sort of a get-to-know one another session, and we hope to bring the Korean culture of sogaeting (blind date) here to Malaysia!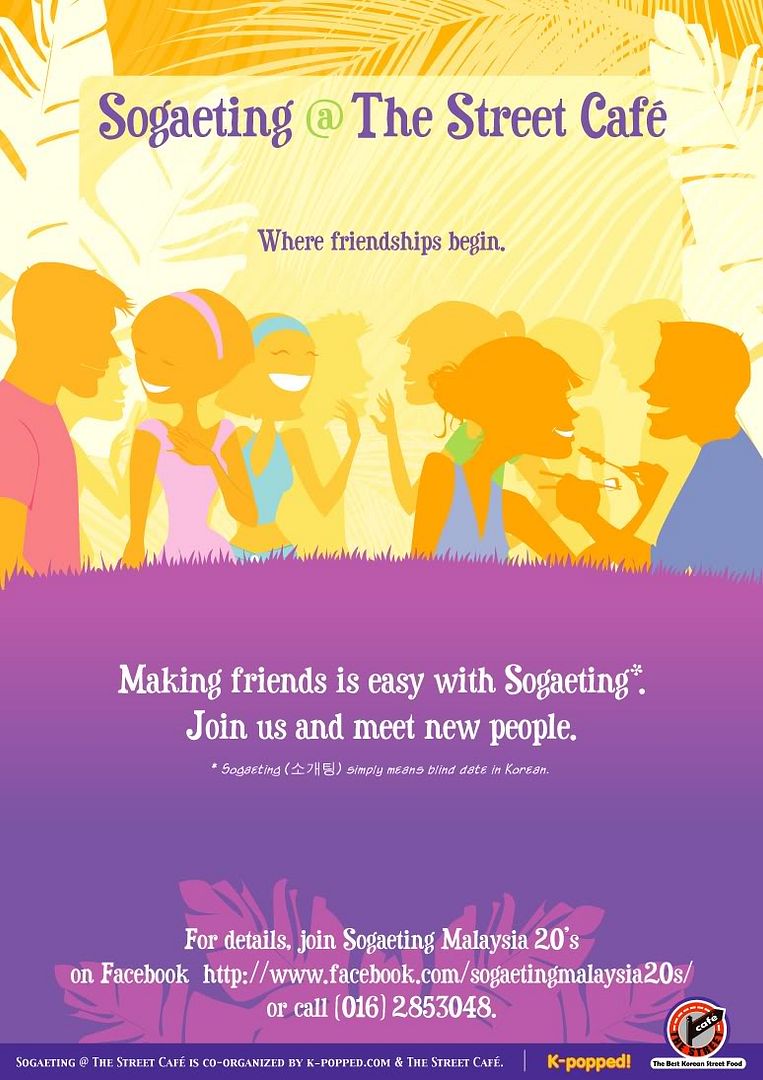 For more information:
Related articles:
Sogaeting Malaysia
Halal Korean food at The Street Cafe