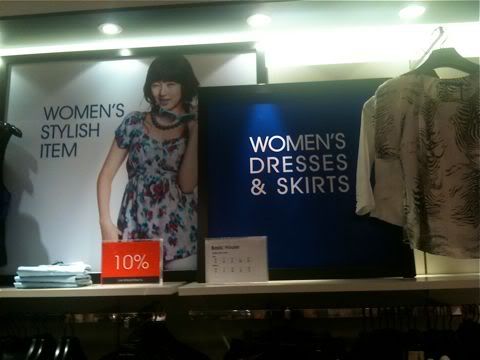 Korean fashion is available at Robinsons dept store, The Gardens (Mid Valley)
Are you feeling tired of your wardrobe? Why not add a little bit of Korean fashion into your style?
Three popular Korean fashion labels namely Basic House, Mind Bridge and The Class are available at Robinsons department store at Gardens Mall, Kuala Lumpur. All three labels are created by one of Korea's leading clothing company — Basic House. Each label has a distinctive look. The Class Homme is exclusive for men while Mind Bridge and Basic House caters to men and women.
The collections are uniquely Korean in style, mixing patterns and paying lots of attention to details. If you like what you see on your favourite hallyu star in Korean dramas or k-pop, then you will like these labels.
Korean celebrities Kim Hyun Joong (SS501 & Boys Over Flowers), Yoon Eun Hye (Coffee Prince), Lee Min Jung (Boys Over Flowers) and Gong Yoo (Coffee Prince) are among those who model for the labels.
After browsing at Robinsons, i found that the K-fashion collection had a lot to offer men, who want a trendier look. Quirky slim-cut shirts, mod suits, trendy vests… you will find them here.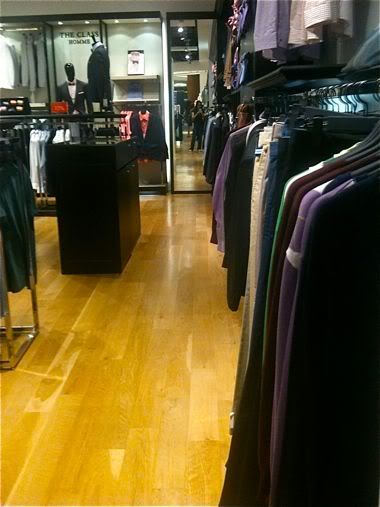 Korean labels: The Class, Mind Bridge & Basic House
The Class Homme

The Class is a collection of tailored menswear with a twist. Here you will find mod suits in tartan print worn with a classic slim-cut shirt and bow tie. Very flamboyant and preppy in style, true to Korean fashion. Well, it's also something you might see Chuck Bass from the Gossip Girl wear!
To my men friends, please check out The Class for work wear. They have really nice slim-cut shirts which boasts interesting finishes. Very trendy and a change from the boring shirts you normally get. Plus, you don't have to go all the way to Korea to buy them!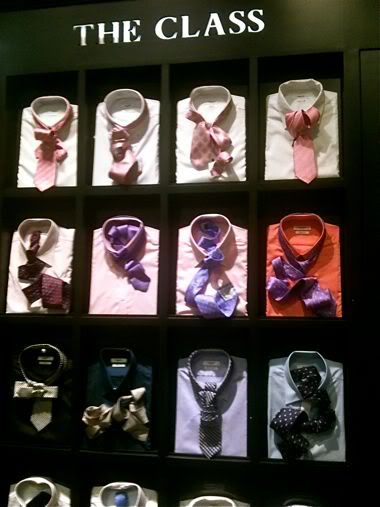 Tailored shirts & matching ties for the trendy man
Mind Bridge
Mind Bridge caters to young, urban professionals. This collection is for men and women and offers trench coats, shirts, blazers, suits, vests, dresses and cardigans. Prices are affordable, and you will also find accessories such as matching printed scarves and brooches.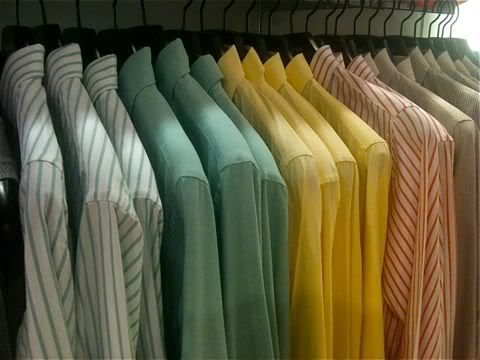 Shirts come in so many colours!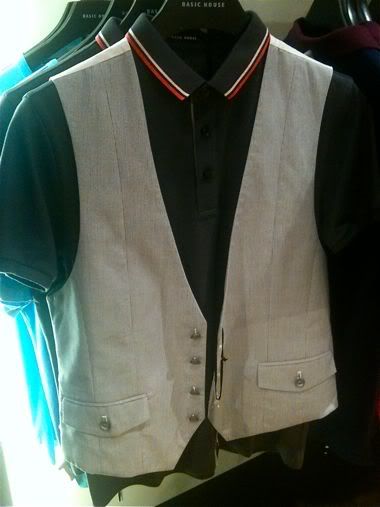 Shirt & vest
The Basic House
The Basic House collection is more casual. You will find printed t-shirts, jeans, caps, cardigans, dresses, vests and shirts.
Frankly, i didn't find the Basic House collection here that great. Casual short sleeved shirts are kind of on the pricier side. Maybe next season?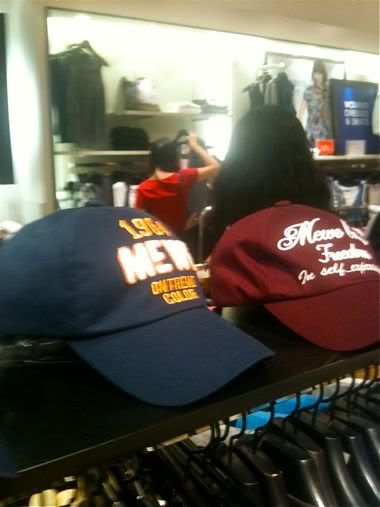 Caps from The Basic House
@LizKpopped browsing at Basic House