I was sent to Macau for an assignment recently and being K-popped! I couldn't help but look out for all things Korean. While there was much to see and do in Macau, there wasn't much K-related things to experience.
On my way to Macau, yee-ha!
All I could find in the burgeoning city of mega entertainment is a tiny Korean restaurant located opposite Lou Kau mansion.
Built in 1889, the mansion was the home of a prominent Chinese merchant. Currently, it's one of Macau's World Heritage Sites so you can't possibly miss it. It is located near Senado Square and Cathedral Square.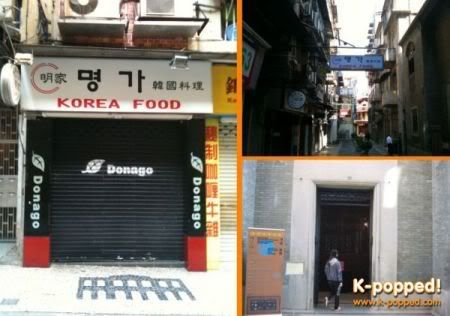 Spotted! A tiny Korean restaurant in Macau! It's opposite the Lou Kau mansion (bottom right)
The Korean restaurant, which was closed when I was there, is called 명가 / Myeongga. Apart from the restaurant, I was not able to spot anything else K-popped! 😛 I guess Macau, which is one of China's two special administrative regions, hasn't been hit by the Hallyu yet.
Nonetheless, Macau makes an interesting holiday destination. There are loads of integrated entertainment resorts (read: casinos), world-class shows and a rather rich cultural heritage. If you're interested, check out my picture story of Macau :).
Macanese dinner at Nga Time Cafe at Coloane Village. Left (top to bottom): Large prawns, lala, deep-fried codfish croquettes & seafood rice. Right: Crispy buns and pork ribs

Next to Nga Tim Cafe is the charming Chapel of St. Francis Xavier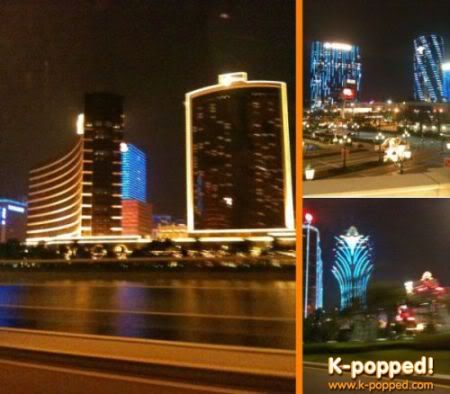 Macau at night. Bright neon lights go blink, blink!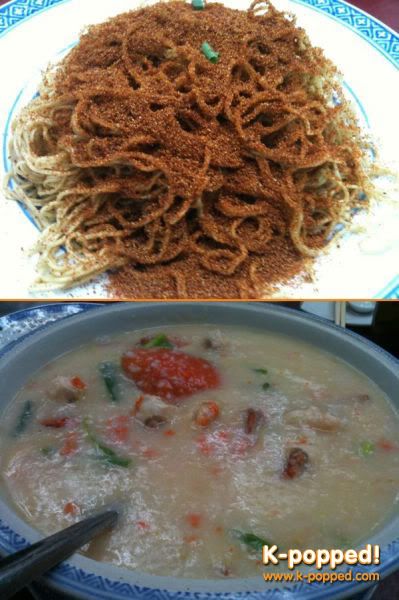 The famous Macau shrimp rice noodle (top) and crab porridge.
Integrated entertainment resorts! Left: Shopping @ The Venetian. Right: Dragon's Treasure @ The Bubble (top); The House of Dancing Water (bottom) – both showing at City of Dreams


Lotus flower in full bloom (left) is a gift from China and the Kun Iam Statue has influences of the Virgin Mary!

Left: A replica of the Tang Dynasty Fortress (top) and koi fish. Right: A replica of The Colosseum- all at the Fisherman's Wharf

Wanna bungee jump? Please go to the Macau Tower.

The oldest temple in Macau, the A-ma temple. Top: Mr Wynn our tour guide, makes the water in the basin dance by rubbing its sides. If you succeed in making the water dance, you'll have luck at the gaming tables :P. Bottom: Incense offering to the Goddess of Mercy at the temple.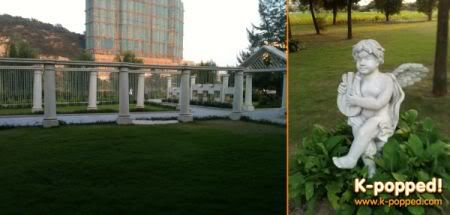 The Taipa Houses – Museum has a beautiful garden. You'll be able to see how the wealthy Portuguese lived at the beginning of the 20th century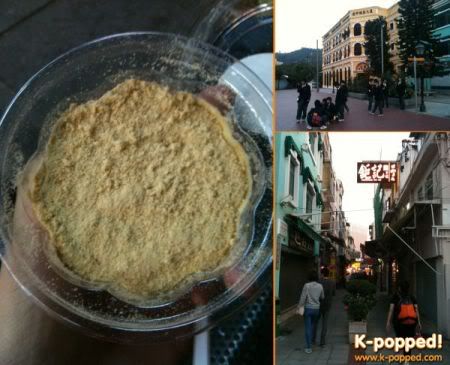 Rua do Cunha is a well-known food street in Macau (bottom right). The oldest Portuguese restaurant is located here (top right). Try Serradura a.k.a. saw dust pudding, a Macanese dessert (left). It's yummy. I got mine from Gelatina Mok Yi Kei, a shop that has been there for 80 years!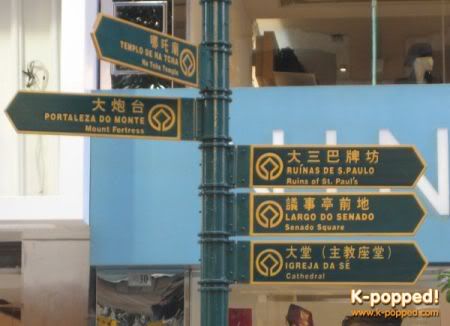 Show me the way, please!

The beautiful ruins of St. Paul's church (right). Bottom left is the Friendship Statue, which is located at the bottom of the steps from the ruins.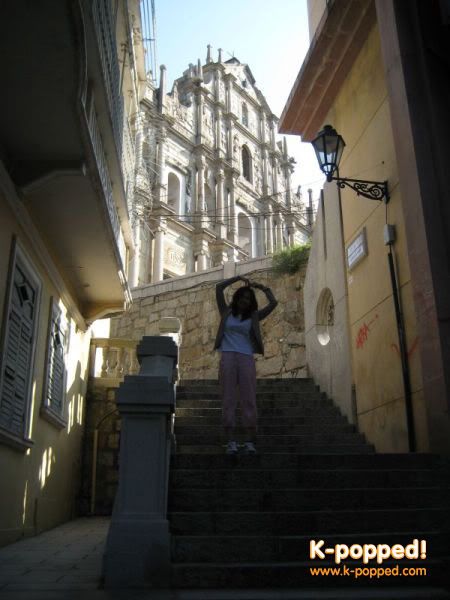 Giving you guys some K-popped! love from the famous Lovers' Lane near the ruins of St. Paul's church 🙂

Too beautiful to just share ONE picture of this 😛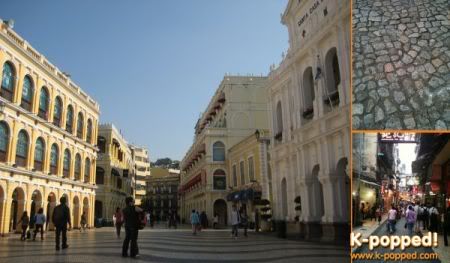 Shop, shop, shop at Senado Square
Other Macau stories written by Liz K-popped:
On a treasure trail in Macau
Dream city that never sleeps