It's that time of the year again, folks — shop for Christmas presents!
Here's an idea, get 3rd Wave's album entitled I Will Be There and you'll stand a chance to win handpicked Christmas presents from the artists themselves. The contemporary Christian music album contains 11 new tracks.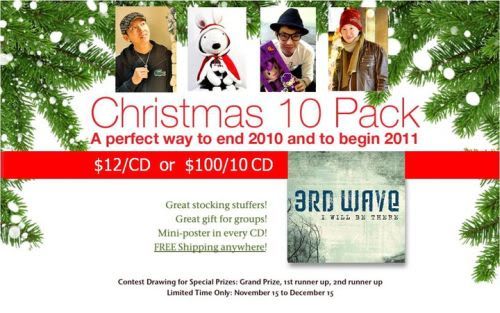 If you don't already know, 3rd Wave's artists include Brian Joo, Choi Siwon of Super Junior and Taiwanese singer Van Ness Wu.
Place your CD orders at www.3rdwavemusic.org before Dec 15, 2010 and you will receive FREE shipping (to any location in the world!), a FREE mini poster and ONE (1) entry into a drawing for the handpicked Christmas pressies.
Below is what you will receive if you are a winner:
4 X Grand Prizes
Handpicked gift from the 3rd Wave Artists
3rd Wave music T-shirt
Autographed CD booklet and CD
Ringtone Pack
Voucher for the next 3rd Wave music album coming out in 2011!
7 X 1st Runner-Up
T-shirt
Ringtone Pack
Autographed CD Booklet
100 X 2nd Runner-Up
Autographed CD Booklet
Sounds like a good deal, no? Merry Christmas and happy shopping!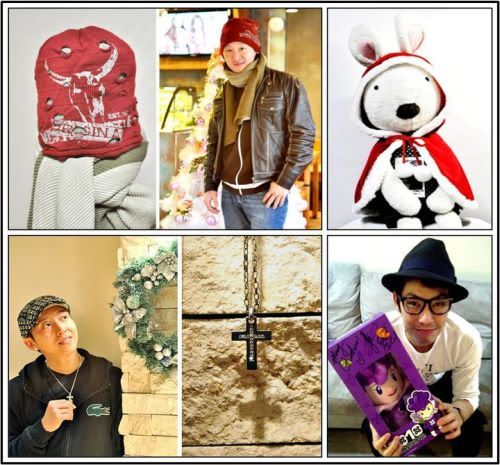 ARTISTS' GIFT: 3rd Wave's founder Johnny (top left) will give you a hat and scarf; Siwon will give you an adorable Christmas bunny (top right) along with a polaroid photo of himself, his autograph, and a short message. Brian Joo (bottom left) will give you a diamond-studded cross necklace while Van Ness Wu (bottom right) will give you a cute doll that has been autographed.