Before the dust can settle after the wake of the Wonder Girls' (WG) maiden concert in Malaysia, Taiwanese singer, Jam Hsiao descends upon us for his Mr. Rock concert. The Dec 18 show at Putra Stadium, Bukit Jalil gets a mention in K-popped! because the singer parodied a few Kpop acts!
Jam Hsiao (23) rocked the night with numerous songs in Mandarin, English, Cantonese, Hokkien and of course, Korean!
Can you guess which Kpop songs Jam parodied by looking at the following images?
Apart from singing his own songs, Jam sang hits from other popular artistes, including Malaysia's Michael Wong and Gary Cao.
In addition, Jam also performed a short sequence of the WG's smash hit Nobody, complete with the cute dance moves! He performed an edgier version of the song while still managing to look cute.
Judging by the response he received that night, it is safe to say that any Jam or WG fan will not forget this commendable effort of his anytime soon.
Below are photos of Jam rocking out to Nobody: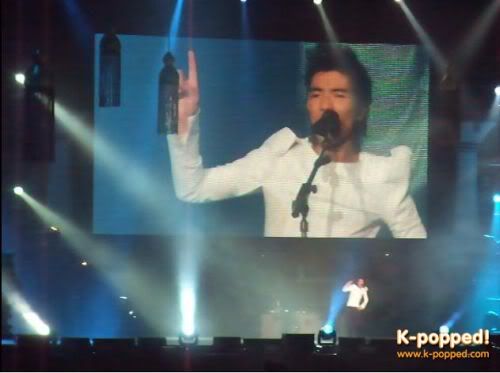 I want nobody, nobody…
…but YOU!