7 hours on a plane. 1.5 hours in a subway. A 15-minute walk.
Finally, I shouted "Hi, Soul of Asia!"
Yes, I still couldn't believe it, I had arrived in Seoul. It was my dream to do something useful in Korea, and AIESEC – an international platform for young people to discover and develop their leadership potential – gave me such an opportunity.
Teaching Korean children
Ever noticed how little girls or boys help their omma out at the restaurant? Most of the time, they are less privileged children. Since Koreans take education seriously, most students enroll for tuition, even during summer vacations! However, these kids can't afford the expensive tuition fees, especially for English.
Thankfully, World Vision Korea has numerous community centers that cater to the needs of these children. Korean kids might know English words such as "nobody", "heart beat" or "Lucifer" but I – along with a few other international interns – were on a mission to teach them more than that.
THE TEAM: The group of international interns teaching underprivileged children in Korea
Thus, together with students from AIESEC Dong Duk Women University, I embarked on a journey to teach underprivileged Korean children English, arts, music, physical activity and Malaysian culture through the AIESEC Brightens Children's dream project.
The experience
With the help of translators, I taught students ranging from 6 to 15 years old in four different centers. However, being able to converse in simple Korean with the kids made teaching them a lot easier. Yet at times, I was still confused with their Korean lingo such as ddong mori (ddong – shit, mori – head) when describing hair tied in a bun.
Teaching is fun because one encounters all sorts of personalities. I had a student who nicknamed himself "Pig" and the other kids called him "Pi-ge" (the way Koreans like to add a "ge" to words ending with "g"). That never fails to make me laugh.
ENTHUSIASM: The many happy faces of students
Most of the kids I thought were really enthusiastic and made a great effort to learn the language through arts, music and games. The most frequent sentence I heard was, "Teacher, teacher, SEE!"
Life in Korea
I lived with a lovely Korean family who owned a restaurant, so I had my fair share of bulgogi, kimchi jjigae, samgyetang, kalbi and so on.
Travelling on my own in Seoul also taught me about Korean culture, such as:
• Rice must be served at breakfast!
• On the subway, do not sit in the seats reserved for the elderly even if they are empty
• Many people exercise in the park at night
• Koreans are so obsessed with mobile phones that they must reach a certain age before they can buy one
• People love to shop at Home Plus, but beware, it charges for plastic bags
• Spicy garlic chicken goes best with soju! You can try it with makkoli too
• Koreans love coffee and waffles
• Drinking games are crazy! Koreans can drink from one place to another…and another
• Koreans walk very fast especially at the subway stations to catch a connecting train
• Koreans are always with their smart phones, either listening to music, watching a drama, reading news or whatever
• Koreans like to sogaeting, which is a one-on-one boy-girl date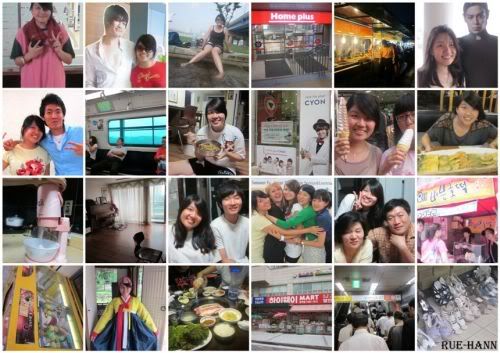 LIVING: Experience the many facets of life in Korea
Travels
Travelling within Seoul is quite easy but if you like to travel out of Seoul, the bus ticket could be a little pricey. The more interesting places to visit are always outside of Seoul. Unfortunately, I did not have much time to travel as I needed to teach. Below are pictures of some of the places I visited.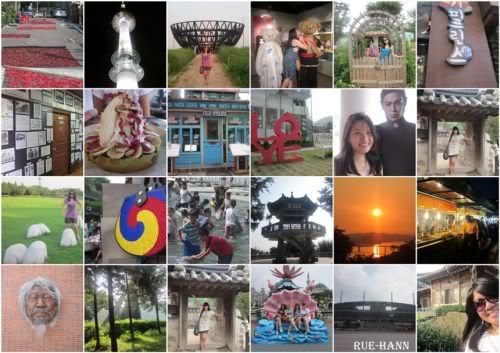 SIGHT SEE: Korea has a lot to offer the wide-eyed wanderer
Concerts
While in Korea, I attended four concerts. The atmosphere was electrifying and you'd be amazed at the synergy among the Korean fans. I went for:
• Boo Hwal open concert.
• Super Junior Super Show 3
• Free jazz concert at the Han River bridge
• SM TOWN concert.
Also, if you are lucky, you might be able to watch B-Boys performing at Myeong-dong or Hong-dae.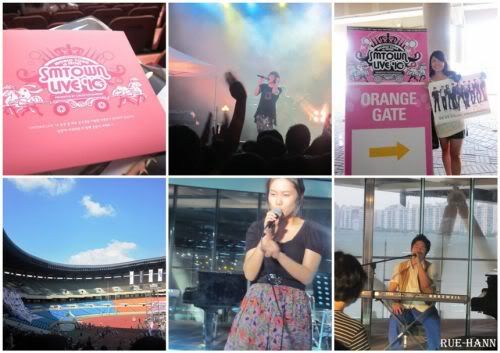 KINETIC: The entertainment scene in South Korea is amazing
An experience of a lifetime
Teaching in Korea is a dream come true for me. I learned a lot from the people, their culture and from the kids. I wish I could stay longer to experience more. I miss waking up to the aroma of kimchi jjigae, walking past ahjummas selling vegetables, eating patbingsoo during summer and having a good time with the kids, especially their funny Korean lingo.
It was an experience to be remembered. One of new friends found and new experiences gained. I'm definitely going back for more.
MEMORIES: Nothing but treasured experiences
For more information on the exchange programme, contact Rue-Hann at [email protected].