TOUCH (터치) may just be a verb now but it is set to be a Kpop household name in the near future.
Yes, this latest Hallyu idol group has been steadily working their way up after their recent debut. Although the group's maknae (youngest member), Da Bin injured his neck two days before their debut stage, he managed to recover in time for the group to execute a decent live performance on Oct 21. Watch it below:
Their first single 난 (translated to mean "I") was composed by the brilliant Brave Brother, whose previous works included Big Bang's Last Farewell and U-Kiss' Bingeul Bingeul. Additionally, 난 was choreographed by the DQ Team, which formerly worked with B2st and MBLAQ. Hence, there is little wonder why the group's YouTube videos have exceeded thousands in views in just 2 months.
Despite being a newbie, the group's first on-stage performance before their official debut was in Macau to an audience of about 15,000 people. TOUCH appeared alongside other popular musicians like Wang Lee Hom and Alam Tam.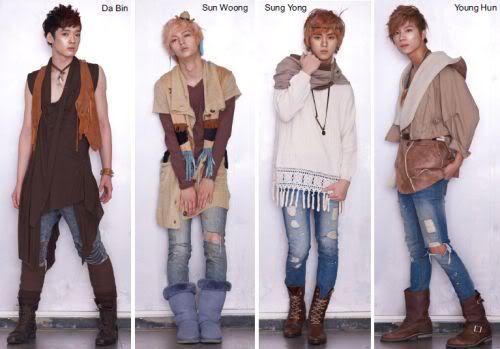 The boys might have been a bundle of nerves backstage but they managed to deliver a flawless performance that night. So, for those of you who are still unfamiliar with TOUCH, which stands for The Original Undeniable Charismatic Homme, here's a rundown on the group.

Name: Jun Yong
DOB: 25th Sept 1991
Height: 177cm
Weight: 60kg
Position: Vocalist
If Jun Yong can have his way, he hopes to be singing for the next 10 years and more. During his free time, he will either pick up his guitar or listen to other people's music for inspiration. Fortunately though, the road ahead for him is bright and he will probably not have to worry about doing something else in the future. What will he pursue if he weren't an idol singer? Surprisingly, Jun Yong says that he would consider being a soldier to protect his country!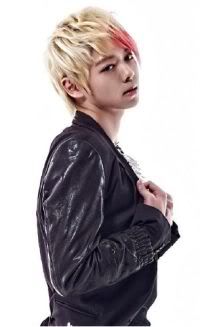 Name: Han Jun
DOB: 1st Jan 1990
Height: 174cm
Weight: 56kg
Position: Vocalist
Also musically inclined, Han Jun was a former contestant of SBS's Superstar Survival, a reality idol program. Needless to say, he hopes that he will still be in the entertainment industry 10 years down the road, and would love to collaborate with his idol, John Mayer someday. As a music lover, Han Jun is currently learning how to compose music and write lyrics. He also wishes to do his best every time he performs for his fans. The most memorable gift Han Jun received was an intricate handmade scarf from a fan.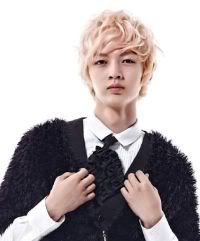 Name: Sun Woong
DOB: 1st Sept 1991
Height: 182cm
Weight: 63kg
Position: Vocalist
Known as one quarter of Ansan's (one of Seoul satellite cities) F4, Sun Woong is savouring every moment he performs and travels with the other TOUCH members. He recalls travelling without money once when he was younger and boy, has life changed for him since then! Sun Woong's fan girls do take note:- despite being only 19 this year, Sun Woong dreams of having his own family and being a father in 10 years' time! Jokingly, he also cites "washing laundry by hand" as one of his talents. With good looks and a desire for family life to boot, Sun Woong makes good husband material.

Name: Min Suk
DOB: 15th Sept 1990
Height: 173cm
Weight: 57kg
Position: Rapper
Min Suk confesses that his most memorable childhood memory was when he "accidentally" won a dance competition. Whether or not he was truly shocked at his win or he is just trying to be modest, we will never know. However, what we do know is that besides rapping and beat-boxing, Min Suk is a pretty nifty popper. If he looks familiar, it's because his talents got him through the second round of M.Net's Battle Shinhwa. Speaking of unique talents, Min Suk also professes to being dubbed a 'human alarm', specializing in waking people up!

Name: Sung Yong
DOB: 12th Dec 1989
Height: 178cm
Weight: 58kg
Position: Vocalist
Sung Young was first discovered while modeling at a shopping mall and sees himself as more of an actor in 10 years' time. Regardless, he is happy to be part of TOUCH and loves performing on stage, especially with the love and support showered upon them by the fans. During his free time, Sung Yong enjoys a good workout and also sports like swimming and soccer. However these days, as the members hardly have time to sleep due to their tight schedule, Sung Yong prefers to catch forty winks whenever he is free.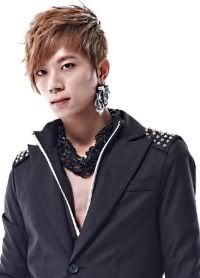 Name: Young Hun
DOB: 27th Sept 1991
Height: 181cm
Weight: 67kg
Position: Rapper
Young Hun thinks he would just be a normal university student interested in investments, if he did not become a singer. This is unlikely to be true as similar to Sung Yong, he was a former model for an online shopping mall and would have made it into the industry either way. Young Hun seems to have an affinity for animals and admits to having conversations with cows (at the moment) sometimes. He even caught and raised a mole as a pet when he was younger.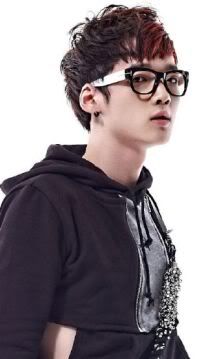 Name: Da Bin
DOB: 12th March 1992
Height: 182cm
Weight: 67kg
Position: Vocalist
Do not underestimate Da Bin, even if he is the maknae. After all, he is one of the tallest members in TOUCH and will probably outgrow the rest over the next few years. In fact, Da Bin has perhaps the biggest aspiration of the lot. He wishes to operate an online shopping mall and become an entrepreneur in 10 years' time. This probably also stems from his love of shopping online. Da Bin feels that his life would have turned out differently if he did not become a trainee singer (previously under Cube Entertainment) as he will most probably end up doing various part-time jobs.
TOUCH has expressed their interest in promoting their music overseas and responded positively when asked if they plan to visit Malaysia one day. So, check them out and do show your support for TOUCH if you enjoy their music!