Can the iPhone shoot an entire short film? Apparently the answer is yes, as proven by South Korean film director Park Chan-wook!
Acclaimed South Korean film director Park Chan-wook (Old Boy, Lady Vengeance, Thirst, I'm a cyborg but that's OK) used the iPhone 4 to film his latest fantasy-horror film "Paranmanjang" (파란만장). The 30-minute short film was shot entirely on Apple Inc.'s iconic smartphone.
On why he chose to use the iPhone, Park told reporters "The new technology creates strange effects because it is new and because it is a medium the audience is used to".
"Paranmanjang" means "life full of ups and downs" in Korean, is about a man transcending his current and former lives. He catches a woman while fishing in a river in the middle of the night. They both end up entangled in the line and he thinks she is dead.
Suddenly, she wakes up, strangles him and he passes out. When the woman awakens him, she is wearing his clothing and he hers. She cries and calls him "father."
Park Chan-wook (extreme left) and the cast and crew of Paranmanjang
"There are some good points of making a movie with the iPhone as there are many people around the world who like to play and have fun with them," Park Chan-wook said. Compared to other movie cameras, the iPhone was good "because it is light and small and because anyone can use it," he said.
The movie, made on a budget of 150 million won ($133,000), was shot using the iPhone 4 and is slated to open in South Korean theaters on January 27, 2011. Park made the 30-minute film with his younger brother Park Chan-kyong, also a director.
Here are a couple of movie stills from Paranmanjang…of course the directors would affix various lenses onto their iPhone camera to produce different types of shots. Affix lenses onto the iPhone? Don't ask me how it's done though. So what do you think?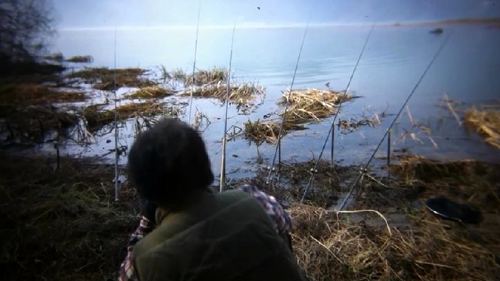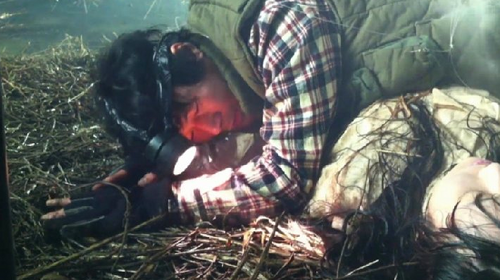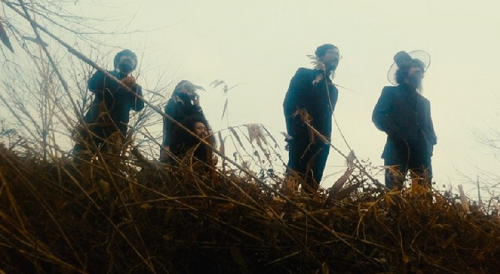 Source: South Korean film director makes movie on iPhone (Associated Press)