To up the ante on the SBS drama "Athena: Goddess of War", they will be bringing in another hawt Korean star. Can you guess who?
Shim ChangMin from DBSK will be joining his fellow SM Entertainment mate, Choi SiWon from Super Junior on the drama as a National Intelligence Service nuclear bomb specialist. He is slated to appear on "Athena" and debuts on Feb 7th!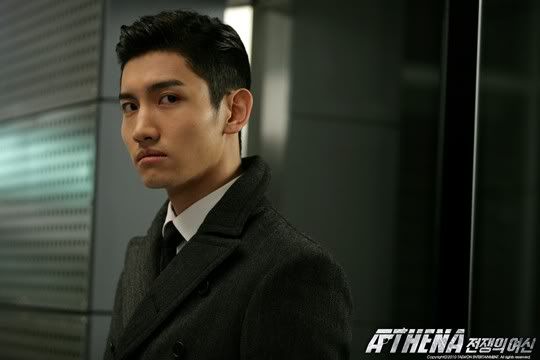 Don't you think i look smart enough to be a nuclear bomb specialist?
This means that avid fans of ChangMin will be able to catch him in action for two hours consecutively (for 4 episodes) with "Athena" being aired back-to-back with his other drama, Paradise Ranch, in which he is the lead actor. As for now, you can enjoy these preview stills of ChangMin from "Athena" while waiting for the show to air!
Slick & debonair…Max makes a debut on Athena, 7th Feb 2011