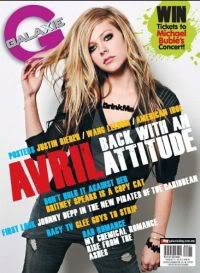 Review by Liz K-popped
Originally published in Galaxie (February 15 – 28, 2011 issue)
Three K-pop acts; one platform. Now that was enough to make DiGi Live K-pop Party the most talked about K-pop event of 2011 (so far, anyway). For the privileged DiGi customers who rocked it out at Stadium Negara on 13 January, the highly-anticipated shindig was a blast, though it ended a little too soon.
G.NA, 4Minute and BEAST dished out their smash hits along with electrifying performances, and K-pop lovers lapped everything up enthusiastically. Unfortunately, the event, which lasted little more than an hour, left many wanting.
When the clock struck 8.30pm, Canadian-born G.NA appeared to an already pumped-up crowd to kick things off with I Will Get Lost, You Go Your Way. And a brief appearance by Joon Hyung of BEAST for the rap solo sent the 3,000-strong crowd into a frenzy.
The songstress effortlessly interacted with the audience before continuing with a cover of Rihanna's Take A Bow. Clearly a little nervous, G.NA forgot the lyrics at one point but in true K-pop spirit, fans were forgiving and encouraging.
The 23-year-old then wrapped up her three-song set with a sassy performance of Supa Solo.
Despite faltering, the crowd was encouraging of G.NA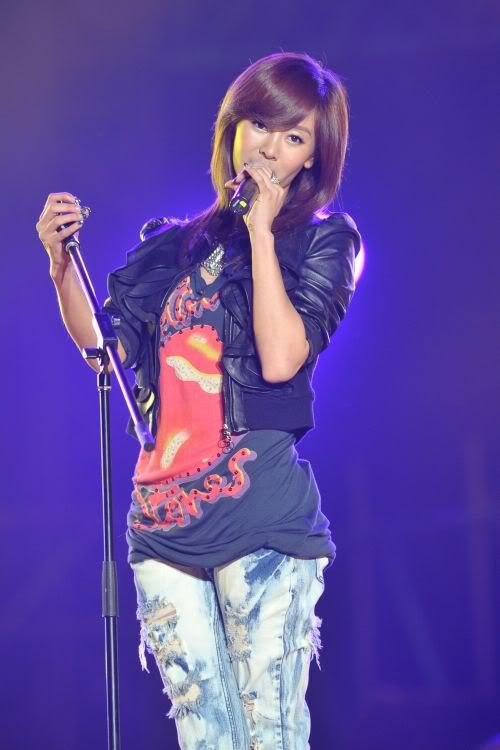 Next up were 4Minute. The quintet burst onto stage with HUH, and then immediately launched into I, My, Me, Mine. Led by the sexy Hyuna (formerly a Wonder Girl) the girls shook and shimmied to the delight of the crowd.
The sexy girls of 4Minute caused jaws to drop
After a brief interview session where the girls said: "Nasi lemak and Malaysia are BAGUS! (good)", 4Minute sang Highlight followed by Muzik.
4Minute ended their sizzling set with Hot Issue and fanboys were seen scraping their jaws off the ground after the girls exited.
The highlight of the night, BEAST, had the longest set at 30 minutes. The six-member group were one man down as Gi Kwang was filming the drama My Princess back in South Korea, yet BEAST put on an exciting show.
To deafening screams, the boys popped onto stage with Special. That tune was quickly followed by a powerful performance of Soom. During the interview, Dong Woon told fans that absent member Gi Kwang misses Malaysia. The crowd went ballistic.
BEAST get down!
The party then continued with an electrifying performance of Shock before BEAST cooled things down with Oasis. Surprisingly, BEAST ended their set with Beautiful, which was a little anti-climactic as the track lacked the kind of oomph of a hit like Shock or even Soom. Nonetheless, the boys quickly returned with an unexpected encore, bidding fans farewell with V.I.U.
The party could easily have gone on since BEAST had a few more hits up their sleeve — such as Bad Girl, Mystery and Easy — however, when all the artistes returned to the stage for a final bow, all hope for a second encore was dashed.
Honestly, BEAST's first showcase in Malaysia on 26 June 2010 was more satisfying than the DiGi Live K-pop Party. However, K-pop lovers in Malaysia are not complaining…much. Compared to neighbouring Thailand, we are already experiencing a dearth of K-pop music events. So whether it's a full-blown party or mini-party (like this one), we'll take it. K-pop jjang!!!
Also check out: Review: DiGi Live K-pop Party 2011 in Malaysia
Pics: Official photos by DiGi