Super Junior's Super Show 3 was a success. The 12-member Korean group brought the house down with their hit songs and covered a couple of popular American pop tunes. Mandarin songs were a huge hit and the crowd sang along with them.
Kudos to ELFs for creating a perfect Sapphire Blue sea at the concert! Full concert review coming soon, but here are some photos to whet your appetites.
Date: 19 March 2011
Time: 6:10 – 9:20pm
Venue: Stadium Putra Bukit Jalil, Kuala Lumpur
Twitter hashtags: #ss3malaysia  #ss3msia (Live update tweets on @k_popped)
Also, there's more SuJu SS3 goodness at our Facebook page.
Grand opening – fans really cheered and there was so much energy in the house!
Laser lights, sea of blue, giant screens…the stage was just awesome!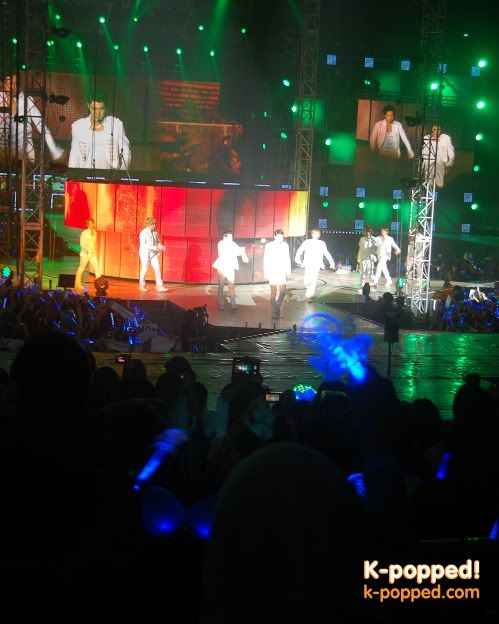 Dressed in all white…Super Junior rules the stage!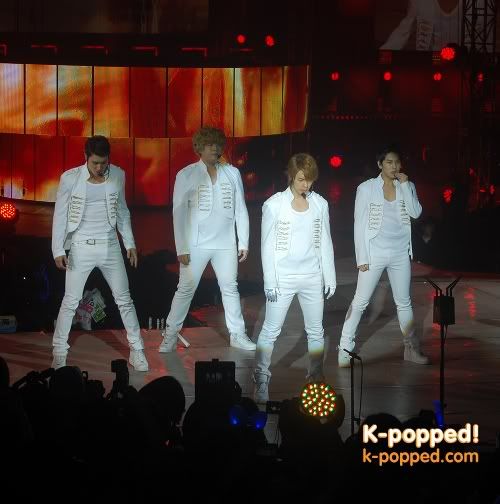 An explosion of lights and sound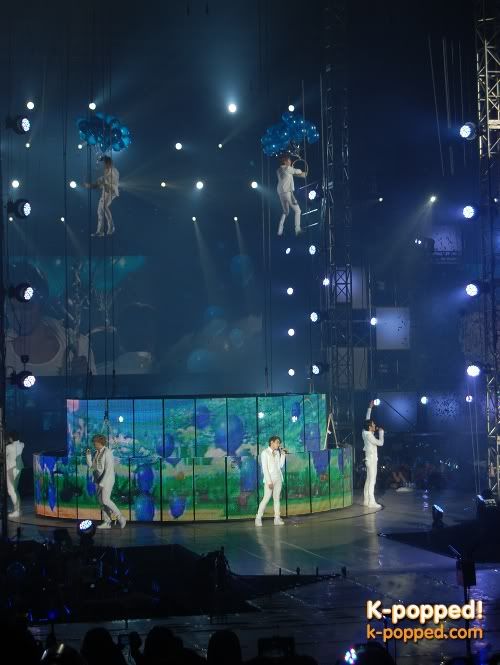 So dreamy and nice….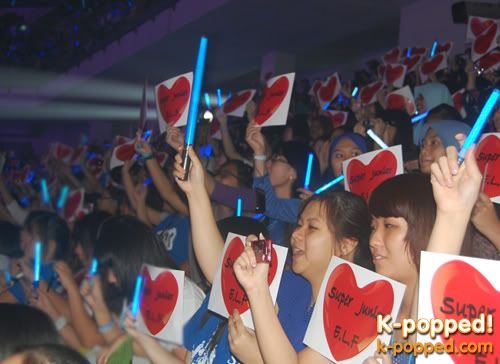 Fan projects….what project is this? So sweet! Malaysian fans showing Suju their love!
Did you enjoy the concert?
Don't forget to take part in the SS3 MALAYSIA JJANG CONTEST…to win some awesome Super Junior merchandise!